Why university, college admissions are in a mess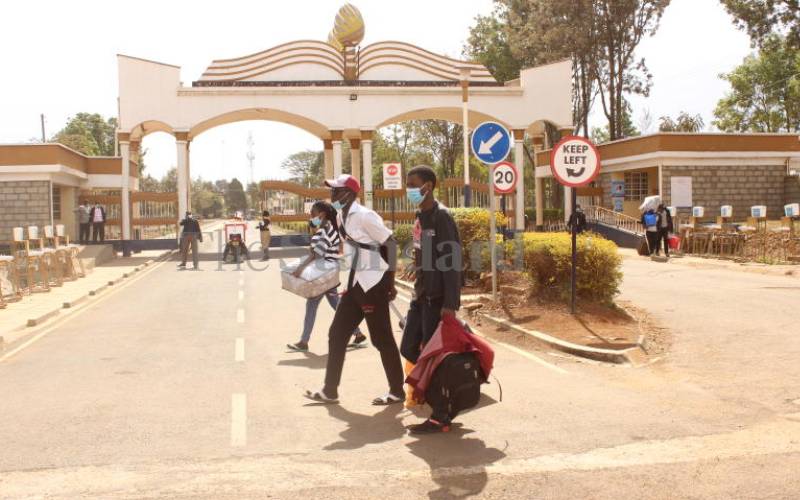 It has emerged that thousands of students are yet to receive their admission letters even as admissions kicked off this week.
It is also getting clear that most of the students are yet to get their national identification cards, the mandatory documents which will delay their applications to access the Higher Education Loans Board (HELB) money.
Helb Chief Executive Charles Ringera said some Sh3.2 billion is ready for all new students but noted that so far only 27,000 applications have been received.
"We expect 100,000 students to apply for loans out of the 128,000 who were placed by the Kenya Universities and Colleges Central Placement Service (KUCCPS)," said Ringera.
Ringera said another Sh7.6 billion is available for continuing students and noted that most of it has been sent to the learners.
Another Sh3.2 billion is also available for Technical and Vocational Education Training (TVETS).
Each successful applicant gets about 37,000 down from the previous 43,000 a reduction which Ringera said is "due to surging demand and dwindling budget."
A total of 271,762 candidates managed to secure a degree, diploma, and certificate courses during this year's KUCCPS placements.
Of these, 134,690 were placed to pursue degree programmes across the 70 public and private universities.
Another 137,072 will be enrolled in the Technical and Vocational Education Training (TVET) institutions.
What is however shocking is that a number of students reported to universities and colleges today without a formal admission letter.
"Some universities have placed letters on the website and these students have no idea where to access them from," said Ringera.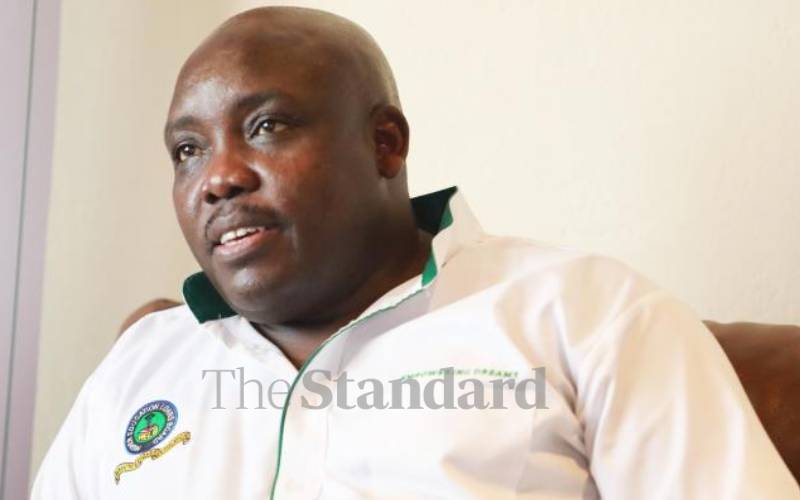 He said that in some cases, reports reaching his desk indicate some are yet to get admission letters.
"What these students have are notifications from the KUCCPS on their placement but without the admission letters, they cannot make applications to Helb.
Vice-Chancellors committee chairperson Prof Geoffrey Muluvi however said all universities are expected to release admission letters immediately based on their opening dates.
"Once KUCCPS placement was complete, universities have been issuing letters and we do not expect any hitch. This also depends on each universities opening date," said Muluvi.
He added: "I would not be able to know specific cases of incidents from various but most students reported today and learning started."
It is a mandatory requirement for students to have university admission letters and national identity cards to make Helb applications.
Education Cabinet Secretary George Magoha said the government is implementing 100 per cent transition policy for universities and colleges.
This however means that transiting all the students to universities and colleges will cost about Sh65 billion to cater to both capitation and loans by Helb.
For universities education alone, the government will require a total of Sh25.8 billion if the 143, 140 students who attained C+ and above are admitted to universities.
Of these, Sh20 billion would be sent to universities as capitation, given that the average capitation amount the government spends on each student per academic year is Sh140,000.
Ringera said Helb would require some Sh5.8 billion to cater to all the students who will join universities.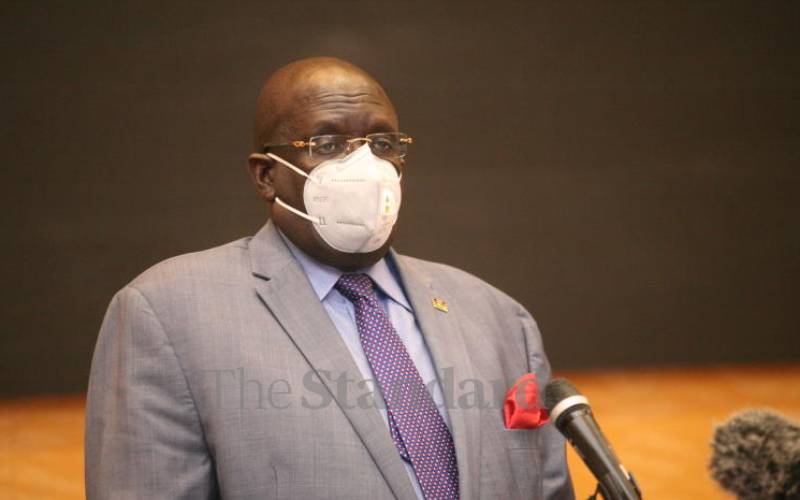 He said this will however be on condition that each student will be allocated Sh40,500 per year.
For the certificates and diploma students who will join TVETs, the government would require Sh40 billion to fund all the learners.
Of these, Sh18 billion will be the capitation money sent to the TVET institutions to fund all the 572,113 who scored between C (plain) and D–.
This is premised on the fact that the government sends a capitation of Sh30,000 to all TVET students annually. TVET fees per student is about Sh56,000.
In addition to this, Helb will also require another Sh22 billion to supplement the government capitation for all the students enrolled in TVETs.
This is because, on top of the Sh30,000 capitation sent by the government per TVET student per year, HELB also tops up the allocation by sending each student Sh26,400 which goes towards fees.
Helb also sends each TVET student another Sh13,600 for their upkeep. Cumulatively, the total amount Helb requires to fund each student admitted in the middle-level colleges is Sh40,000 per year.