Girl who scored 400 marks in KCPE yet to join high school due to lack of fees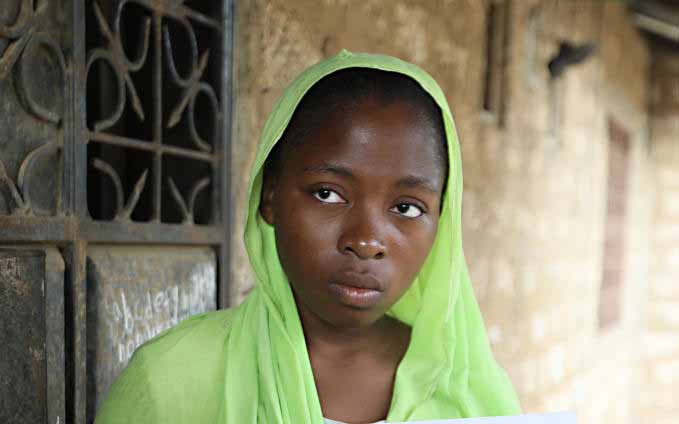 Fatuma Kwekwe Mongo escaped two attempts to marry her off in pursuit of education, despite strong opposition from her father.
And her efforts bore fruit as she scored 400 marks in the last Kenya Certificate of Primary Education (KCPE) examination.
However, despite her impressive performance, the 18-year-old girl from Magojoni village in Mwereni location, Lunga Lunga sub-county, is yet to join Form One due to lack of school fees.
The girl who has been living with her grandmother at Mtomondoni in Mtwapa, Kilifi County, since she was 10 years after she fled from her intended suitors was offered a place at Butere Girls High School but has not reported, weeks after schools opened.
We caught up with Fatuma yesterday at her former primary school, Havilah Academy Mtwapa, in the company of her grandmother Dama Tsuma and headteacher Eric Kai, as she pondered on her fate.
She told us that after she escaped the marriage attempts, she sought refuge with her grandmother who took her to school but the elderly woman is now sick and jobless and hence unable to pay her school fees.
"My father made it clear he would not take daughters to school. He took dowry from some man when I was in Class Three in Mtwapa and from a second man when I was in Class Five, but I escaped both attempts to be married off," she says.
The grandmother said she tricked her son-in-law when Fatuma was 10 years to allow the girl to come and help me with house chores and that is how she was able to enrol her in Class One at Havilah school.
"My son-in-law tried to marry her off again when she was in Class Five and I had to get a letter from Mtwapa Police base to secure her," Tsuma explained.
Fatuma has not been to her parents' home since 2015 after the father protested against her persistence to pursue education.
According to the headteacher, he sought the intervention of Mtwapa Police when the girl's father tried to force her out of school in Class Five.
Kai said he decided to offer the girl free education in Class Seven and Eight because her grandmother could not afford it.
He said they have reported Fatuma's plight to the Kwale County government for help but were referred to a commercial bank in Ukunda, Kwale.
"We have made the scholarship application and we are waiting for their response," he said.