Varsities warned on courses accreditation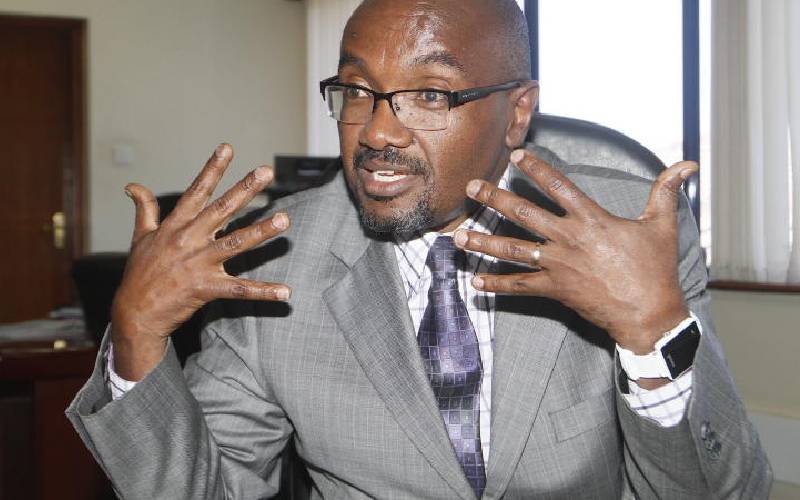 The tussle over accrediting of University programmes has continued as it emerged some professional bodies are still pushing to have the responsibility to approve academic courses.
This is despite a court ruling, in June last year, that handed that responsibility to the Commission for University Education (CUE). Court of Appeal judges Mohammed Warsame, Daniel Musinga and Fatuma Sichale ruled that CUE is the only body mandated to regulate standards and accredit courses, in consultation with individual universities.
"We find no reason to suspend the commission's mandate in regulating and accrediting courses as provided in the Universities Act. The application filed by the professional associations has no merit and we dismiss it accordingly," ruled the judges.
The Appellate Court's decision affirmed CUE's powers in accrediting university courses, bringing to an end a long-running battle between the commission and several professional associations which demanded that they should be given authority to supervise various university courses.
It is now emerging that despite this ruling, some professional bodies are still pushing for the right to accredit university courses. It a letter dated June 23, and copied to all vice-chancellors of universities and principals of colleges, CUE Chief Executive Mwenda Ntarangwi cited the breach of court order in the demands by the professional bodies.
"It has come to the knowledge of the commission that professional bodies continue to purport to accredit or approve academic programmes in universities," said Ntarangwi.
In the letter, Ntarangwi says many universities have complained about the professional bodies demands and ahev asked for direction CUE over the matter.
"On a sad note, and despite court judgement, some professional bodies continue to engage universities with little regard, if any, to the commission. This is not only contemptuous but disregard to the sub-sector regulator," he said.
And now, Ntarangwi has cautioned VCs not to breach court decision and threatened to withdraw already approved courses or decline any further applications.
"Any university engaging anybody, as far as the accreditation, licensing and recognition of university education (including accreditation/approval of academic programmes) not within an agreed framework with the commission, the commission will decline to accredit/approve such programmes if the same is yet to be accredited/approved," said Ntarangwi.
He said if universities continue to engage any other body over courses they have already accredited or approved without due consideration of the commission, then CUE will be forced to withdraw such programmes.
He said CUE is, however, ready and willing to work with professional bodies as was advised by the court.
"As much as the commission is open to working with the few professional bodies that have taken this route, universities are hereby notified of consequences of disregarding the court directive and guidance of regulator," said Ntarangwi.
Professional bodies included Kenya Medical Laboratory Technicians and Technologists Board, Kenya Medical Practitioners and Dentists Board, Kenya Pharmacy and Poison Board, Nursing Council of Kenya, Kenya Nutritionists and Dieticians Institute and Public Health Officers and Technicians Council.
The associations had challenged Section 5A of the Universities (Amendment) Act 2016 that stipulates accreditation, recognition, licensing, student indexing and approval of any programme offered at a university shall be a mandate of CUE.