Unless reading culture improves, change of set books is a mere ritual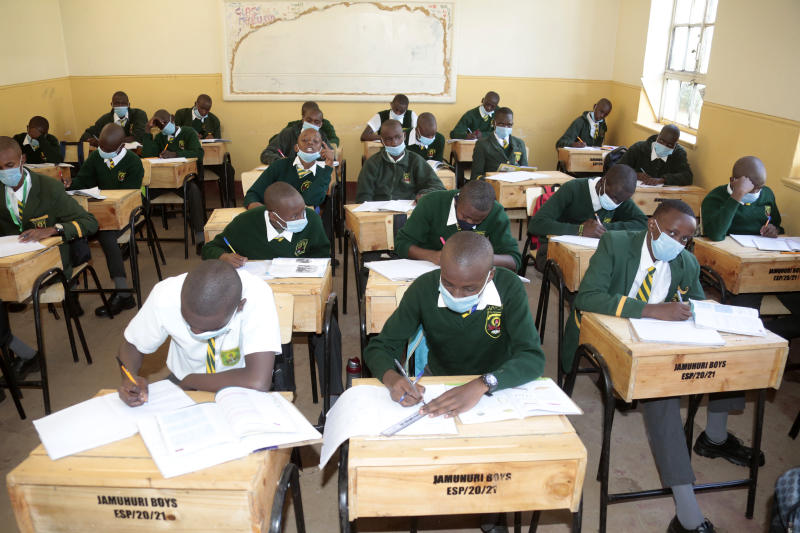 In the course of my work, or during forums on matters reading, I have always declared that there are people in this country who have, on their own initiative, read only one book - Facebook.
A joke has often been said with regard to this kind of people; that they will wake up very early in the morning, and before they confirm that their most vital organs are working, they log in to Facebook to post, like, and share.
Truth is, most Kenyans approach reading for personal growth with the same timidity that the Neanderthal man would a mobile phone.
Kenya Institute of Curriculum Development (KICD) is in the process of approving a new set of secondary school creative works that will be examined by the Kenya National Examinations Council (Knec) for the next several years.
If the disdain with which set books have been treated in the past is anything to go by, then change of set books is a mere ritual if students (and in tragic cases, teachers) will not take to the books and read them as stories worth reading, and not only as a result of examination inspired duress.
A reading culture can be defined as the uptake of reading as a regular activity and the cultivation of skills and attitudes that make reading a pleasurable activity.
When it gets adopted and practised regularly, reading has benefits that accrue to an individual, and the society at large. Besides making a reader enjoy a great latitude of information and knowledge, reading also improves memory, discipline, vocabulary, creativity, and writing skills.
Reading culture
There are several people who will confess to creating a career, and living comfortably as a result of reading.
For it is by reading the works of others that one is able to hone their own writing skills. In their study on the 'Role of the Library in the 21st Century', Juliet Alex-Nmecha and Millie Horsfall assert that reading enhances empathy, hence creating a more wholesome national population.
Besides, they opine that a good reading culture provides mental stimulation, thereby keeping at bay diseases that afflict the mind, such as Alzheimer's disease – which progressively destroys memory and its functions.
We are talking about people who will never read anything unless they are preparing for examinations or an interview. Beyond examinations, they will tell you that all they care about is what to do in order to get food on the table and get by. If you continue wondering, they will ask you if you can eat books, or if reading books in themselves can pay rent.
Jesus Christ of Nazareth, speaking in the good book – which even fewer of us read – warns against hurried throwing of the mythical (read Biblical) first stone, if we are not so sure we are clean ourselves.
Unfortunately in the Kenyan case, it is the people who are supposed to be leading lights in encouraging reading that do not read in the first place.
The onus on improving a reading culture lies squarely on two people: the parent and the teacher. But how far will parents and teachers go in motivating children to read when they do not read themselves?
Parents' role
It is a risky affair to be the one throwing stones when you live in a glasshouse. This is so because many of the readers here are parents and at the same time teachers.
There have always been excuses given by parents and teachers to justify why they themselves do not read. Parents have argued and continue to argue that their primary concern is to get food and school fees for children.
Parents who have not read more than three books between them, except the books they were forced by the examination system to read in school, will not worry about the reading culture of their children. In fact, every time parents talk about reading amongst their children, they are usually referring to the studying the children are expected to do in order to pass examinations.
I have sat down and had conversations with teachers of literature, who brag that they went through high school, passed their examinations very well, without finishing reading any of the set books that were on offer. These, unfortunately, are the same people expected to inspire children to become avid readers.
Literacy rates
One Justus Mbae, writing on the reading culture in Kenya, paints an even bleaker picture. He notes that the disparity between literacy rates in Kenya (which he says stood at 85 per cent in 2019) and the general unwillingness by the public to read.
He notes how local tourists in a Mombasa hotel were wont to avoid the library, as opposed to foreigners. Do not be deceived by the apparently high literacy rate in the country, for it is arrived at by gauging the ability of school-going children of different levels to do basic arithmetic and reading of isolated works – out of context.
It is indeed good to change set books every three years, but it is better to have a public that is willing to read.
This initiative will have to come from parents and teachers. It is hoped that the crafters of the new Competency-Based Curriculum will come up with a sustained strategy of ensuring Kenyans, especially children, start reading out of their own volition.
Dr Wesonga teaches Literature at the University of Kabianga – Kericho