USIU-Africa in partnership with the United States Embassy in Nairobi launch nationwide civic education initiative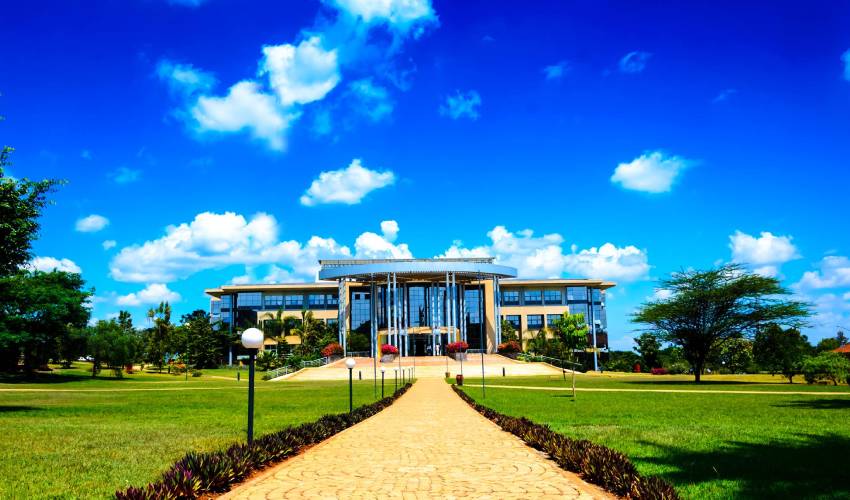 USIU-Africa, with funding from the United States Embassy in Nairobi, launch a nationwide civic education initiative dubbed Kura Yako, Sauti Yako! with technology implementers JIWE Studies and Africa's Talking and youth partners National Youth Bunge Association, YALI East Africa, Africa Youth Trust, and PEMA Kenya.
The project fosters robust youth-led and youth-managed civic and voter education, dynamically encourages youth participation in the Kenyan electoral process, solidifies and strengthens youth resilience against external shocks that empowers them to resist incitement and manipulation, and provides greater understanding of the deep value of their democratic vote. It targets Kenyan youth aged between 17 and 30 living in Nairobi, Nakuru, Mombasa, Eldoret, Kisumu, Machakos, and Kitui.
The launch showcased the various components of the project that support young voters and youth organizations including the gamification of civic education competitions on social media and USSD code, withstanding fake news and online tools to uncover mistruths, social media campaigns, and civic education virtual and in-person training.
Throughout the multi-month project, youth may take part in various contests to compete on their knowledge about the Kenyan constitution, civic education, and peaceful elections with chances to win airtime and free access to youth entrepreneurship training leading to participation certificates from the United States International University-Africa (USIU-Africa). A diverse team of faculty, students, alumni, and staff will work on the project housed in the Incubation and Innovation Center of the School of Graduate Studies, Research, and Extension.
The launch announced the first contest of the project: a meme contest in three different categories of Kenyan constitutional knowledge, peaceful Kenyan elections, and Kenya ubuntu. Youth desirous to participate in the meme contest may post their entries through Twitter, Facebook, and Instagram using the hashtag #CivicMeme. The project will use a virtual currency, 'Chapaa' and users can redeem the virtual currency for airtime.
Participants can keep up to date with the myriad of new activities through www.KuraYako.com, follow #KuraYako2022 on social media or reach out to [email protected].