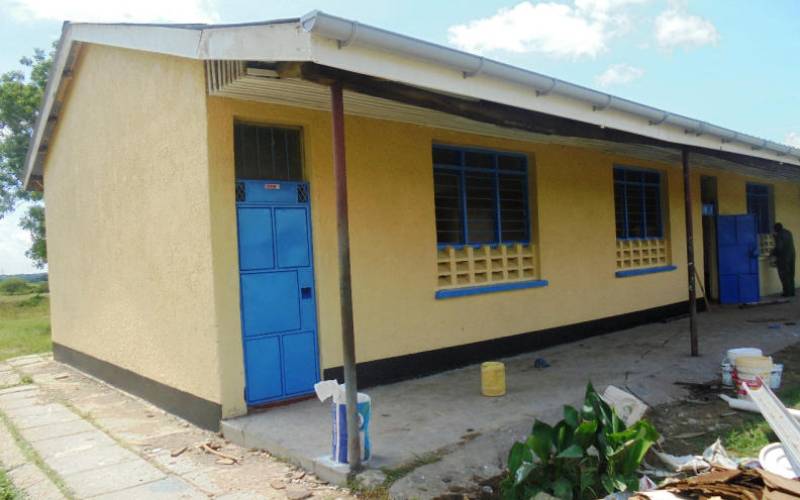 The Kenya Defence Forces (KDF) has renovated 31 schools located within several military barracks in the country.
The KDF-sponsored public schools cut across ECDE, primary and secondary levels.
The closure of schools countrywide as a result of Covid-19 pandemic in 2020 provided an opportunity for the institutions to receive major facelift ahead of their reopening last month.
Some of the renovated schools include Moi Forces Academies located in Nairobi, Lanet and Mombasa; Isiolo Barracks primary and secondary schools; Nanyuki Garrison Barracks primary and secondary schools; Laikipia Air Base ECDE, primary and Secondary Schools; Koelel High School, Moi Barracks primary and secondary schools; Thika Garrison primary and secondary schools, among others.
Read More
The sponsorship of these schools is in line with KDF standing orders that allow for such institution to be located within military establishments.
Military vision
The Chief of Defence Forces (CDF) General Robert Kibochi, in his vision 'Sharpening the Arrowhead' has endeavoured to ensure that all aspects the military are up to the desired standards.
In view of this, he directed that a committee be formed to assess and improve the infrastructure of KDF-sponsored public schools in a bid to strengthen one of the core pillars of the KDF welfare programme.
The committee chaired by Brigadier Stephen Radina was convened on July 15, 2020, when all 31 KDF-sponsored public schools were visited and an assessment made.
The schools were grouped in three categories – poor, fair and good state. The poor state schools warranted major repairs, the fair ones required general repairs and good state ones called for minor repairs.
Based on the report, release for funds was approved for renovations in October 2020.
The Engineers Brigade provided personnel skilled in various roles including masonry, electricity works, painting, carpentry and other technical capabilities who formed a significant number of the labour force.
On the other hand, formation commanders and unit commanding officers who chair the schools' Boards of Management played a key role in ensuring the completion of the renovations in good time by supplementing the Engineers' personnel with sufficient labour force.
They also played a key role in ensuring the needs assessment was successfully done with the Engineers Brigade adopting an oversight role.
David Omondi, the head teacher at Embakasi Garrison Primary School, said expressed appreciation for the major facelift at the institution
He said 15 classes were tiled, the entire school was repainted and wiring works in the classes that had no power connection was also done.
Ms Mercy Narukha, the principal at Embakasi Garrison Secondary School, said the school has benefitted with new ablution blocks for both boys and girls.
"Our student population is above 500 students and we had a huge challenge with lavatories. Our students would queue to relieve themselves and thus would spend much time out even after the breaks were over. With the help of the KDF, we have received ablution blocks which will go a long way solving the shortage and also ensuring our students spend as much time learning than being out," said Ms Narukha.
"We thank our sponsors for undertaking these significant facelifts," said Maureen Adhiambo, a form-four student at Embakasi Garrison Secondary School.