Schools to stay closed for other classes: State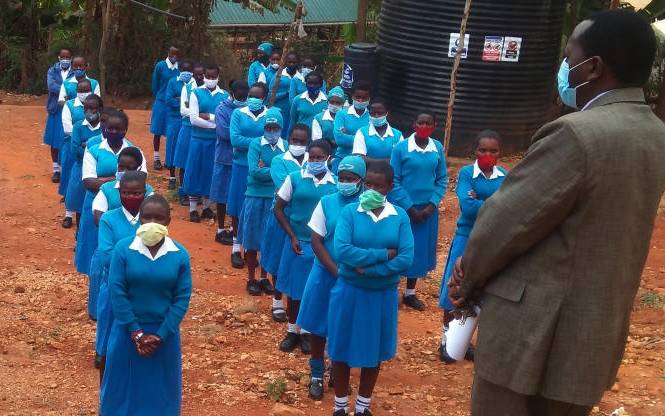 The government has suspended reopening of schools for the rest of the classes, citing rise in Covid-19 infections.
This means that only candidate and transition classes, who had already reported to the school, will be allowed to continue with in-person learning until further notice.
The Standard has established that the Ministry of Education is auditing the first two weeks of the partial reopening of schools before the rest of learners are recalled.
Grade 4, Standard Eight and Form Four learners started in-person classes on October 12 for the second term of 11 weeks.
The decision was made after Covid-19 infection rate hit below five per cent.
Sources at Jogoo House told The Standard that the decision to shut or re-open schools will be made by the Ministry of Health upon assessing the infections curve.
"Whether the rest of learners will be recalled will depend on the advice of the Ministry of Health...," said a top Ministry of Education official.
Long stay
This means that Grades 1-3, Standard Five to Seven and Forms 1-3 learners may stay at home longer, further complicating the school calendar.
International schools have already suspended their scheduled phased reopening of the rest of classes for physical learning, which was scheduled to start next week Monday, October 26.
The Kenya Association of International Schools (Kais) said that the infection rate of Covid-19 has shifted from five per cent when Education Cabinet Secretary George Magoha issued reopening directives.
"Since then, the positivity rate has spiked, and now stands at a high of 14 per cent," said Jane Mwangi, Kais head of secretariat.
She said: "The earlier advice to recall our other year groups, including our early years from October 26, is hereby vacated. In-person learning will continue only for the final year and key transition years/grades."
In-person learning
In a statement, Ms Mwangi confirmed the ministry's decision to suspend recall of the rest of the learners.
"The Ministry of Education has elected to postpone further reopening of other levels for in-person learning as they conduct an audit of this initial phase and iron out a decision model for re-closing and re-opening schools as needed due to a resurgence of community transmission," said the statement.
Schools that are unable to mount any form of in-person learning have been advised to revert to virtual learning.