Brookhouse school sued over online learning fee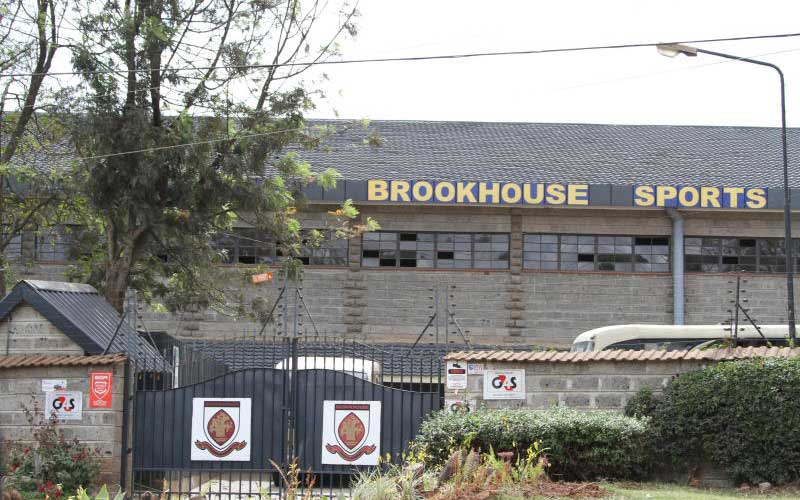 The row between parents and private schools over tuition fees for online lessons while learning institutions are closed is now before the courts.
Parents with children in an international private school in Nairobi are seeking the court's intervention citing hardships caused by Covid-19.
After failing to come up with an amicable solution, Brookhouse parents have sued the school for charging full term fees yet they bear the bulk of work to ensure their children are learning at home.
In the case filed by lawyer Ahmednassir Abdullahi, parents complain they are being forced to also shoulder the cost of electricity, food, internet, printing assignments, teaching, and supervising children although the school is charging for the same. The fees vary with classes. Parents in the senior classes shoulder more fees than those in junior classes.
Fees schedule posted on the school's website indicate that 'little brookies' who are in their early years pay at least Sh150,000 per term while those in year 13, which is the senior school, pay Sh1.5 million a term. The parents code-named BPA, argue that Education Cabinet Secretary George Magoha had issued a circular closing all schools due to Covid-19.
They claim that the school, without consulting them, commenced online classes for three weeks thereafter and closed on April 3, 2020. They then "re-opened" the schools on April 21 and continued to offer "virtual classes" and levied full fees for the new term.
A day for a Brookhouse student starts at 8am when he or she is expected to take the first lesson via free software zoom. It emerges that they have 'online parades' each morning after which they retreat to an online class.
If a parent has more than one child, he or she will have to buy each child a computer as the lessons run simultaneously. At the end of the lesson, which takes 20 minutes, the teacher sends the day's assignment, which the parent is expected to print, sit with the child to supervise, scan the assignment and send back to the school.
Corona effects
Children are also getting online physical exercise classes that include swimming although they are practically glued to their computers.
Documents filed before the High Court yesterday read that other private schools with the same status as Brookhouse reduced their fees for the online programme. "Owing to the events caused by Covid-19 pandemic, other schools of same parity in systems, curriculum, and fees structure have considered requests by distressed parents and have granted considerable fee discounts of up to 50 per cent whilst some on their own volition without the intervention of parents have issued generous fee concessions," court papers read.
In the case, parents want the court to order Brookhouse to lower its fees by at least 30 per cent. They argue that the school is forcing them to pay full fees for online classes without them agreeing to have their children learn through that system. They also sued Prof Magoha, arguing there are no regulations providing for online classes.
According to the documents, the parents want court to inquire whether online classes meet basic education requirements.