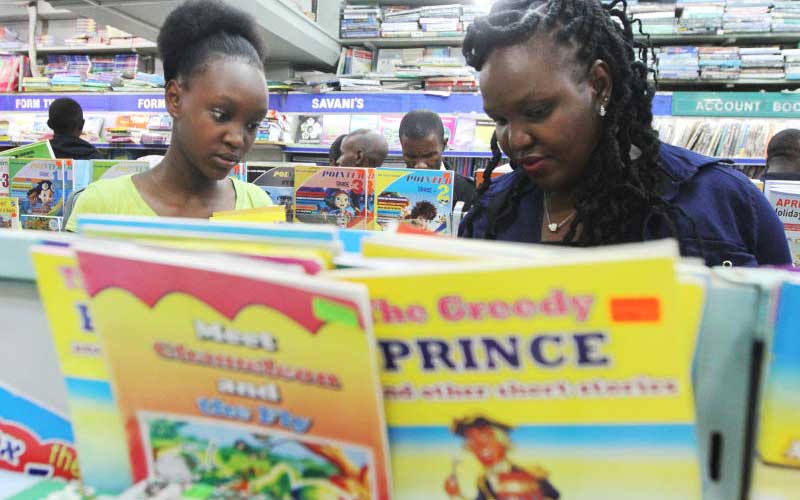 On a recent visit to a secondary school, I found a big group of students and their parents by the gate. On enquiring, I was told it was reporting day. But why the parents? It was not a Parents' Day. My research indicates this is not an isolated case. In the past, only children from affluent families were dropped off or picked up from school.
Nowadays, most secondary schools require parents to do that and the reasoning is that you can't trust students to go home after school or that they will end up in school on opening day.
It gets more interesting. Most schools check if students have done their holiday homework before allowing them back to school. Students have no time for homework, there are better disruptions, from TV to the internet. Lots of parents have bought even their primary school age children smart phones.
In one school, the headteacher demanded that parents take back their children if they had not done their homework. The number of unfinished assignments went up!
Will the competence-based curriculum (CBC) change this behaviour?
Read More
CBC is the subject of a heated disagreement between the Ministry of Education and teachers' unions. The issues include where junior secondary will be domiciled; secondary or primary school. This has implications on the power of head teachers, who prefer to be called principal. Kenyans are not being told there used to be junior high school and its exams!
The focus of CBC is to identify the students' strong areas and develop them. But that is the easier part. Like the 2010 Constitution, we are skirting around the issue of cost. If it is found that my child is good at violin, who will buy the instrument or hire the teacher for them? What if the child shows golf talent, where will be get the golf course and trainer?
My hunch is that lots of children will avoid 'hard subjects' like sciences and technology and suddenly become talented in acting and music or other soft options like dancing. I saw that in America's Deep South where every young man's dream is playing basketball irrespective of his height, or becoming a musician.
Money and fame are big determinants of students' attitude to jobs. The media plays a part, too. We know more about socialites than Nobel prize winners.
Responsible
Back to reporting day. Will CBC make our children more responsible to take themselves to school and back home? Will it make them responsible to do homework without being policed by parents? My parents never stepped in my high school, even on reporting day. Learning was our business, not theirs.
How did we successfully shift the burden of learning to parents and teachers from students themselves as it used to be? Students' behaviour and discipline is a teacher's greatest nightmare. After all, we banned caning and had teachers taken to court.
Students' discipline and their attitude towards work and life in general is a more critical issue than the content, or where junior high school should be domiciled. My hunch tells me there will be administrators for this new level to 'create' jobs.
We keep on wondering why Asian tigers such as Singapore and Taiwan became economic powers. One secret has been the students' discipline. The rise of China has to do with disciplined students.
A lecture to students from China's Tsinghua University last year left me impressed by their order and discipline. I know someone will say its communism but China is an economic power and we aspire to be one.
Closer home, the success of missionaries in our schools was about discipline. They may not have caned the students, but their moral authority and sense of purpose made all the difference. No wonder lots of famous schools declined after the missionaries left.
The shuffling of years will have an effect on discipline. If you shift junior high school to secondary, you have primary-age children promoted at early age, they will demand for freedom. If you retain them in primary, you have 'overage' students in primary. That will create new discipline problems. Has anyone noted how becoming a 'man' has made many boys become truant?
CBC is more than discipline. We are also forgetting that a shift to the 2-6-6-3 means one year less in university. What will that mean to number of courses taught? Under the 8-4-4, changes in high school with removal of A-level was not reflected in university curriculum, which was left intact. That has made transition to university hard for lots of students even from national school. Has CBC roped in universities or their time shall come?
The 8-4-4 reduced the rigours of A-level. Will CBC reduce the amount of work students are given in 8-4-4? Will the new system help us confront our socio-economic problems? Will it make our graduates globally competitive, more like India's computer scientists? Will it shift us to STEM and anchor Kenya into a fourth industrial revolution?
Beyond where to place junior high school, we should consider the ripple effect in the education system. The Education ministry and teachers' unions need not fight over CBC. Instead they need to rope in all other stakeholders and come up with a system of education that will cater for the interests of our children, the job market and national aspirations.
My take is that CBC should be seen in historical, present and future contexts and should not take into consideration anyone's ego or need for legacy. After all, once students graduate from school, they never come back to learn even if a new system of education is brought in.
- The writer teaches at the University of Nairobi