TSC blacklists 29 teachers for defiling students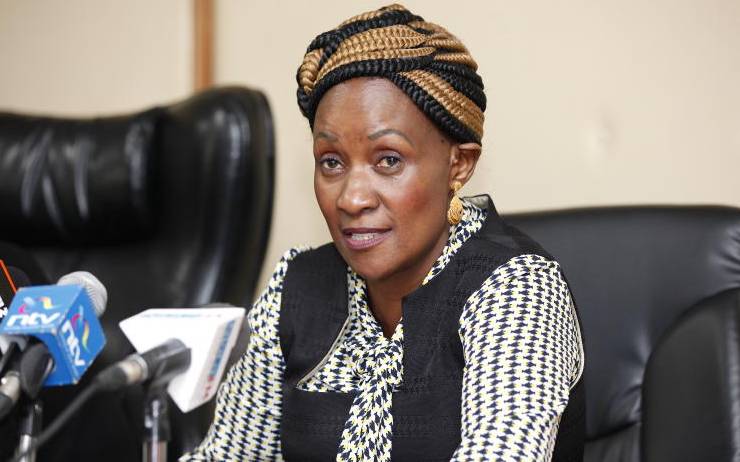 The Government has struck off the teachers' register names of 29 tutors accused of having sexual relations with students.
Teachers Service Commission(TSC) in a gazette notice dated February 2019 seen by The Standard has listed the 29 names which were struck off between May and November 2018.
"In exercise of the powers conferred section 30(1) of the Teachers Service Commission Act Chapter 212 of the Laws of Kenya, the Commission wishes to notify the public that the persons whose names are specified in the schedule herein below have been removed from the Register of the Teachers," reads the notice in part.
In October 2018, at least 32 teachers were sacked by TSC for engaging in sexual relations with their students.
By November last year, at least 122 teachers had been sacked by the commission.
According to TSC CEO Nancy Macharia (pictured), cases of teacher-student sexual relations contributed to increased teenage pregnancy which peaked during national examinations last year.
United Nations Population Fund (UNFP) indicates that between June 2016 and July 2017, at least 378,397 adolescents in Kenya aged 10 to 19 got pregnant, majority being of school going age.
TSC is mandated under the law to de-register teachers found guilty of misconduct.
Where the name of any teacher is removed from the register, as per the TSC Act, such a name will not be reinstated except by the direction of the commission.
"A teacher whose name has been removed from the register shall cease to be a teacher for purposes of this Act with effect from the date of such removal," reads the Act in part.
The commission has warned schools against employing de-registered teachers or those without a TSC number.