Bail out hungry Kenyans surviving on wild fruits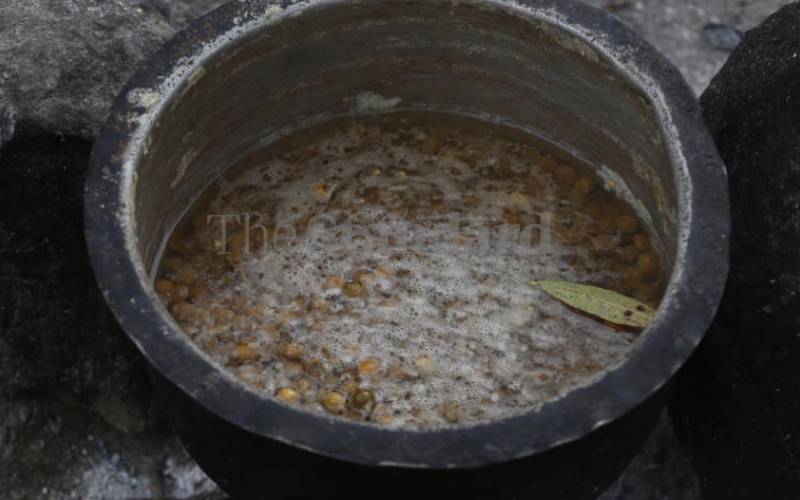 The Famine Early Warning Systems Network warned last month that between three and four million Kenyans are being affected by drought.
This challenge is a result of the failed October to December 2021 short rains for the third year running. The prediction that the March to May rains might be below average does not help matters.
In Baringo, one of the hardest counties, residents are starving and many have been forced to survive on poisonous wild fruits.
Many families have watched their livestock, their only means of livelihood, die as a consequence of ravaging drought. To date, no one has come to their rescue; neither the county nor national governments.
It is not lost on Kenyans that the Drought Management Authority issued a drought alert in the arid and semi-arid counties of Baringo, Tana River, Kajiado, Turkana, Garissa, Mandera, Wajir, Kilifi, Isiolo, Kwale, Marsabit and Kitui in July last year.
On the basis of that, President Uhuru Kenyatta declared the drought situation a national disaster and directed Treasury to make available Sh2 billion for mitigation purposes on September 8, 2021.
Seemingly, Treasury has not responded to the presidential directive. Notably too, relief agencies have not openly come out to offer their help.
Nothing seems to have happened, not even after Members of Parliament under the auspices of the Pastoralist Parliamentary Group made a passionate plea for food and water for their suffering constituents late last year.
Climate change and its ravages are a reality we must acknowledge. As well, citizens in the northern parts of Kenya that are exposed to extremely harsh climatic conditions call on their government to come to their rescue now more than ever before. It is unfair, even irresponsible, for the government to look the other way when entreaties and suffering faces of Kenyans are directed its way.
Both tiers of government should ensure no human life is lost to severe drought.
Why the cost of gas is going up
LGP lacks price regulation even as the industry regulator advises the Petroleum Ministry and Treasury to consider doing away with VAT on LPG.