Tackle root causes of Laikipia clashes once and for all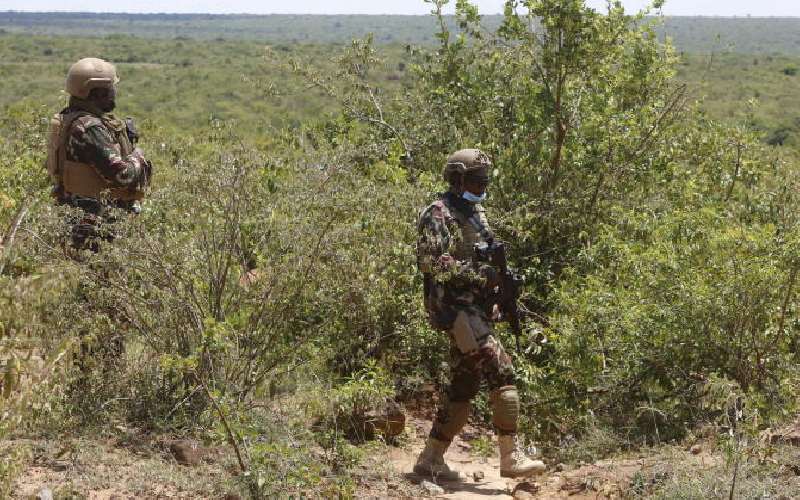 When insecurity becomes pervasive, the future of a nation becomes uncertain, with the net effect being a ruined society.
The situation in Laikipia County is becoming worrisome. In fact, fear is rife that the flare-ups, if not tamed, could spill over to the 2022 election period.
Less than a week after the government launched a major security operation to get rid of bandits around Ol Moran in Laikipia West, the militia seem undeterred. They have displaced hundreds, torched 50 homes and stolen more than 500 animals. Emboldened by their weaponry and perfect understanding of the terrain, the gang has left mayhem in its wake.
On Friday, Interior Cabinet Secretary Fred Matiang'i announced new administrative units in Laikipia West, the epicentre of violence. He also says the government would increase reservists to support the police.
These efforts are in order, coming at a time critics have accused the government of an inconsistent and poorly coordinated response. However, we believe more needs to be done to put the Laikipia lawlessness to a lasting end. Countless times, the government has said it will address root causes of this vicious circle of violence. However, there's on clear evidence towards this. In fact, locals no longer have confidence that the situation will be put under control.
Whenever chaos erupt, tense statements are made from Nairobi, security teams deployed, few people arrested and dignitaries troop to the ground to 'assess the situation' and distribute food aid. It ends there!
But kneejerk reactions can't tame long-drawn crises. The government should isolate the causes — including poverty, hunger, landlessness and incitement by local leaders — and address them unequivocally. Locals have long fought for control of Laikipia's lush pastureland for eons.
A good starting point would be to acknowledged the role of land injustices and politics. Failure to address these causes and take the people behind them to task means the violence will keep sprouting.
The Interior ministry should invest in a reliable early warning system, especially in the so-called marginalised areas. Having a reliable intelligence system will facilitate better mitigation.
It is equally important to desist from unwarranted ultimatums. Let the government map out potential hotspots and engage in dialogue and peace efforts at the grassroots first. Let everyone feel part of the peace process.
The State believes some leaders have "a bigger plan of creating insecurity to evict legal landowners from Laikipia." Security agencies should flash out these people. Some leaders not only incite but also supply their kinsmen with sophisticated weapons. No arm of government should be complicit in dealing with masterminds. No one should be spared.