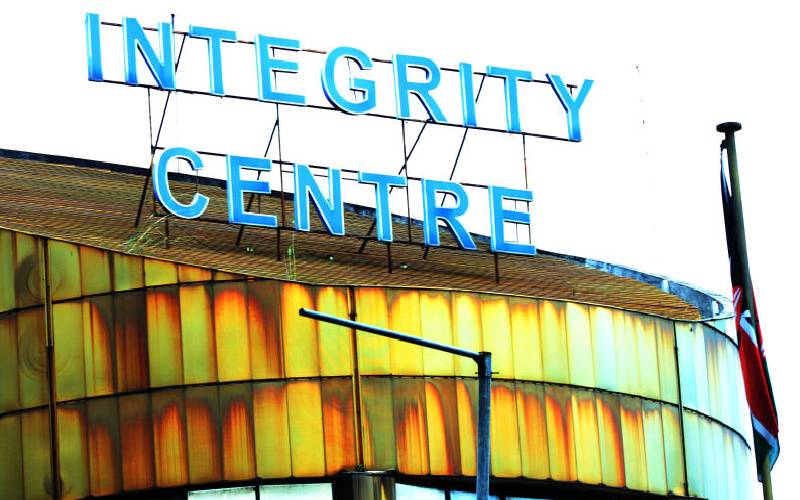 The appointment of George Kinoti and Noordin Hajji as Director of Criminal Investigations and Director of Public Prosecutions in 2018 gave fresh impetus to the hitherto lethargic fight against graft. Until then, Kenyans had become sceptical about government's commitment to fighting corruption.
The duo, working in conjunction with the Ethics and Anti-Corruption Commission (EACC) took their duties with a zeal full of promise. However, somewhere along the line, minor differences that have slowed down the war, emerged. The few procedural hiccups between the offices of the DPP and DCI notwithstanding, the fight against corruption is bearing fruit.
Irrespective of status in society, a number of suspects have been arrested and charged with corruption. Consequently, substantial amounts of recoveries both monetary and landed, have been made.
EACC's recent recovery of a 53-acre piece of public land worth Sh5 billion after a protracted court case adds to the list of new recoveries that demonstrate the fight against corruption is gaining momentum. The land belongs to the Meteorological Department and was grabbed in 1997.
Read More
In 2019, EACC recovered land worth Sh4 billion that was acquired fraudulently in various parts of the country. Early this year, the government recovered stolen sewage land in Ruai and Kariobangi. Last week, Nairobi Metropolitan Services recovered public land in Parklands. In five years, EACC has recovered at least Sh13 billion after winning 130 graft cases.
These cases represent a few of the success stories that demonstrate the fight against corruption is on course. It should serve as a warning to those who have stolen public property that their days are numbered. It should also serve as warning to Kenyans that crime doesn't pay.