Reproductive and Health Bill 2019 should be looked at objectively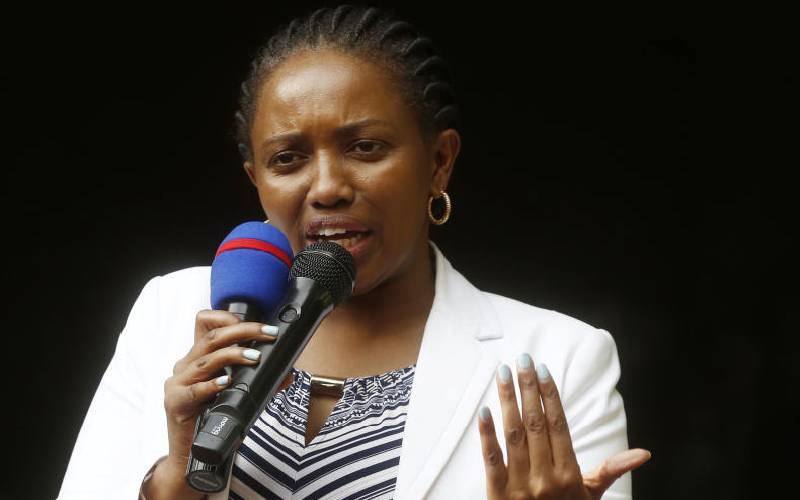 Nakuru Senator Susan Kihika (pictured) has stirred a hornet's nest with the Reproductive Health Bill 2019. Every time a similar Bill has been proposed, including an attempt in 2019 to lower the age of consent to 16 years, some Kenyans, including the church, vehemently oppose it, and with good reasons. The most basic of the reasons being that it would corrupt the morals of youngsters.
The church's opposition, dictated by its position as the custodian of morality is understandable since anything that goes against biblical teachings is bound to raise its ire. The Reproductive Health Bill, among other things, touches on family planning, assisted reproduction and safe motherhood as well as outlines instances in which abortion should be allowed under the supervision of a medical doctor.
Additionally, it advocates protection of women living with HIV and those living with disability against abuse. At face value, the Bill seems well-intentioned but as usual, emotions and pedantic positions have gained currency. There have been attempts by pro-life groups to rename it the 'Abortion Bill'
Kihika has rebutted the Church's interpretation of her Bill to mean that it impresses upon teenagers that sex is for pleasure and that it encourages abortion. The Bill advocates, in part, termination of a pregnancy under special circumstances, like when the 'mother's life is in danger, or when the child faces complications incompatible with life outside the womb'. That part is in sync with our constitution that forbids abortion, but also recognises that where a mother's life is in danger, a health professional could abort the pregnancy.
We cannot bury our heads in the sand and pretend that teenage pregnancies and abortions are the least of our concerns. The Kenya Demographic and Health Survey 2014 for instance, showed that girls between the ages of 15 and 18 years indulged in sex. We must face reality and acknowledge that teen pregnancies have risen exponentially, and the major reason that happens is that teenagers do not understand the consequences of pre-marital sex since the subject of sex is anathema in society. This lack of knowledge is compounded by teenager's exposure to sexual content through the Internet, films and lewd music but worse, lack of parental guidance.
Parents, schools and the church owe it to teenagers to equip them with knowledge that will help them make choices from a point of information and knowledge.