Kiraitu, deputy yet to get their salaries, threaten to boycott duty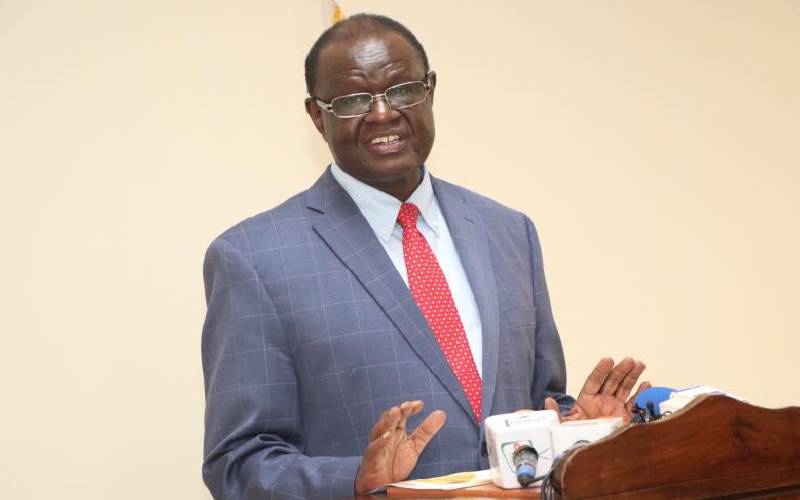 Meru Governor Kiraitu Murungi and his deputy Titus Ntuchiu have threatened to boycott duty until they are paid their salaries.
Speaking when they opened the newly-built Muuruta dispensary in Athwana in Tigania East, Kiraitu (pictured) said county workers including the governor have not been paid for months, adding that he will shut-down operations until the funds are released.
Kiraitu slammed the National government for failing to release any money to Meru since June.
"As governor, I have not been paid for two months. Our workers including doctors and nurses have not been paid, and our vehicles have been grounded for two weeks," he said.
Kiraitubacked Council of Governors Wycliffe Oparanya's calls for counties to shut down and release workers until such a time the Senate will have sorted the county revenue allocation stalemate.
Oparanya had on Thursday said, if by September 17 the stalemate will not have been resolved, the governors will be forced to shut down operations in the devolved units.
"I support what our boss Oparanya has said. If they do not stop the game at the senate and resolve the funds' issue by September 17, we will ask workers to stay home, ground vehicles and shut-down the county, until funds are available. Even I will go (home)," said Kiraitu.
He appealed to residents to understand the step if it comes to that, saying the problem was the making of the national government which had 'refused' to release funds for the devolved governments.
Kiraitu told the Senate to stop playing cat and mouse games with counties and lives of Kenyans.
Ntuchiu accused senators of being selfish by delaying to agree on counties' share of national revenue.
"The Senate, National Assembly and the national government officials have been selfish. We have not paid our workers their salaries. This cat and mouse game must stop," he said and warned against any 'politicisation' of the proposed revenue allocations to counties.
"Do not politicise it. We don't want 2022 politics in the issue," he added.