Munya disbands Miraa taskforce after seven-month inactivity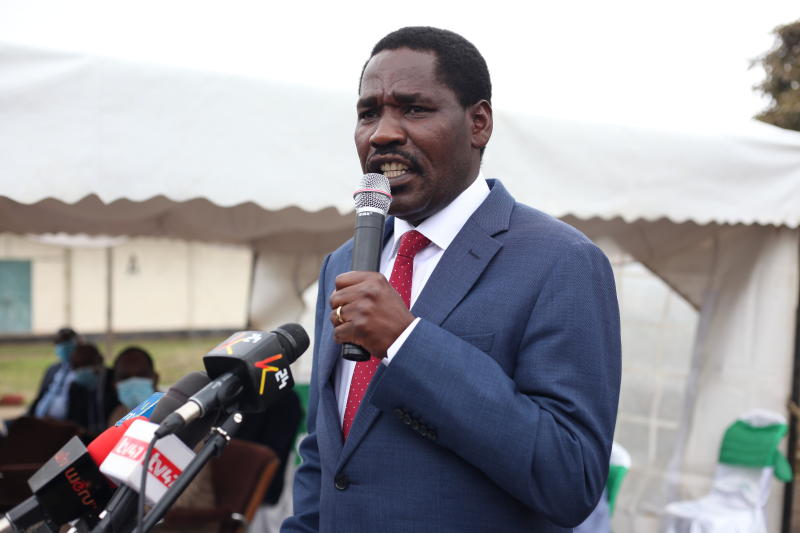 Agriculture Cabinet Secretary Peter Munya (pictured) has disbanded the Miraa Task Force Report Implementation Technical Team (MTRITT) seven months after he suspended its activities.
The CS disbanded the 13-member team in a special gazette notice signed on July 14 and issued on August 12.
Munya, who took over at Kilimo House in February, has had an icy relationship with the team that was appointed by his predecessor, Mwangi Kiunjuri.
Earlier, Munya had overruled the team's recommendation that a Sh400 million miraa revolving fund from the National Treasury be channelled through The Commodities Fund for onward lending to farmers.
Instead, the CS directed that the funds be channelled through the Mwenge Miraa Sacco and the Mbeerembu Muguka Sacco.
Yesterday, the Nyambene Miraa Traders Association chairman Kimathi Munjuri, who was a member of MTRITT, said the team did its best to execute its mandate under difficult circumstances, including delays in funding.
Munjuri hoped that the ministry would sustain miraa-related projects started by the outgoing team.
"The Miraa Research Institute may be the industry's game changer. It is not clear what happened to Sh60 million allocated in the last financial year and we are worried that even after the community gave 50 hectares, the documents of ownership are yet to be processed," said Munjuri.
The team had also focused on exploring more markets for miraa abroad, which has been the main challenge for farmers after the traditional Somalia market became unstable.
"We sincerely hope that the new markets that the MTRITT visited and which indicated interest including Djibouti and Mozambique will be pursued and realised," said Munjuri.