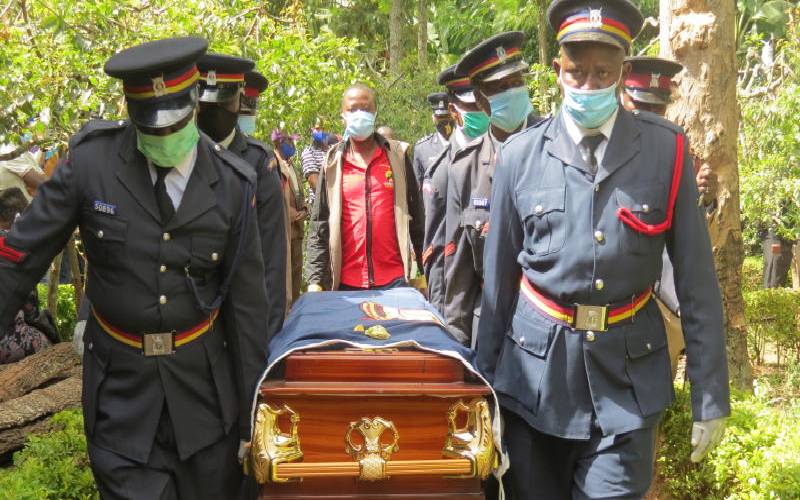 The burial of police officers is usually accompanied by a gun salute as a sign of respect. It is a time honoured tradition that affords the officers a dignified send-off.
Covid-19 has, however, changed all this.
A police officer who died while on guard duty at a bank in Makutano, Meru, was laid to rest without the customary gun salute, which has been a permanent fixture in funerals of members of the uniformed forces.
Harrison Nkunja, who collapsed and died at Equity Bank Makutano branch on July 21, was laid to rest at his home in Athiru Gaiti, Igembe South.
Central region police boss Patrick Lumumba explained that the service will only conduct the ceremony where necessary and safe.
Read More
"If someone died of Covid-19, pall bearers would definitely be Ministry of Health officials and we don't encourage gun salute ceremonies because of the crowd issue and other safety measures," said Lumumba, adding that the disease had tampered with many traditions.
Imenti North OCPD Robinson Mboloi said the formality was skipped due to the ongoing Covid-19 pandemic.
"During this time of Covid-19 we are avoiding that drill because it involves a form of parade which could put people at risk of contracting the virus," said Mboloi.