Standard Four pupil and one woman killed in Kisauni quarry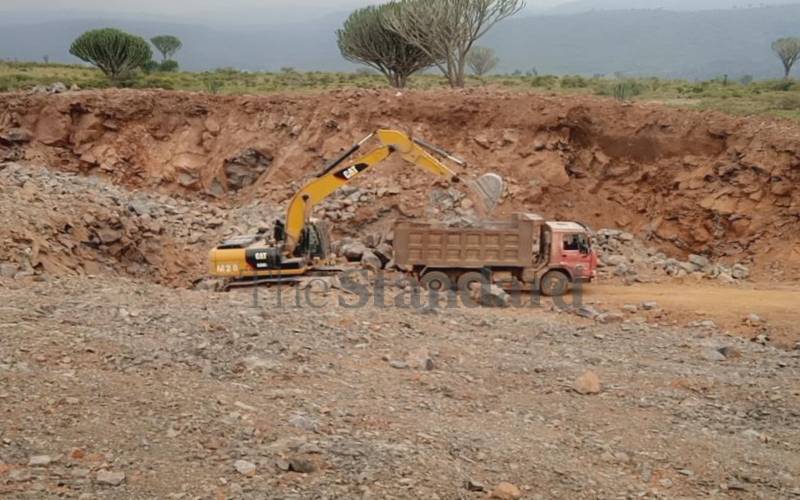 A Standard Four pupil and a woman died earlier today at a quarry while they harvested sand in Kashiani area of Bamburi in Kisauni.
The girl has been identified as 12-year-old Samiha Mwalimu. She was a pupil at Kashiani Primary School.
The other victim who died was identified as Mwanajumaa Keah.
Samiha was at the quarry with her mother Salama Karisa who sustained injuries and is currently being treated at Coast General Hospital.
Karisa sustained head, spine and limb injuries but her husband Mwalimu Yaa says she is in stable condition.
Samiha had accompanied her mother, a smallscale sand seller, who had gone to pick sand from the quarry when it caved in at around 7am.
Keah lost her brother Jumaa Kitungu, 40, in the same quarry last year, according to their brother Hamisi who said he watched helplessly as the quarry caved in.
"I warned them to get out but as she was struggling to climb it caved in. I could not do anything," he said.
Residents said had they received proper equipment to dig out the sand after the quarry caved in, they would have saved the victims who were buried alive.
Most families in Kashiani depend on sand harvesting from the quarry.
Deputy county commissioner Jamleck Mbuba said the quarry has been shut down to allow for investigations.
Mbuba said security officials are in consultation with the experts to ascertain the situation before next action is taken.
"The place remains a scene of crime and no any would step there. We have also notified a team of experts, including the county government, as investigations continue," he said.