Two die as light aircraft crashes in Marsabit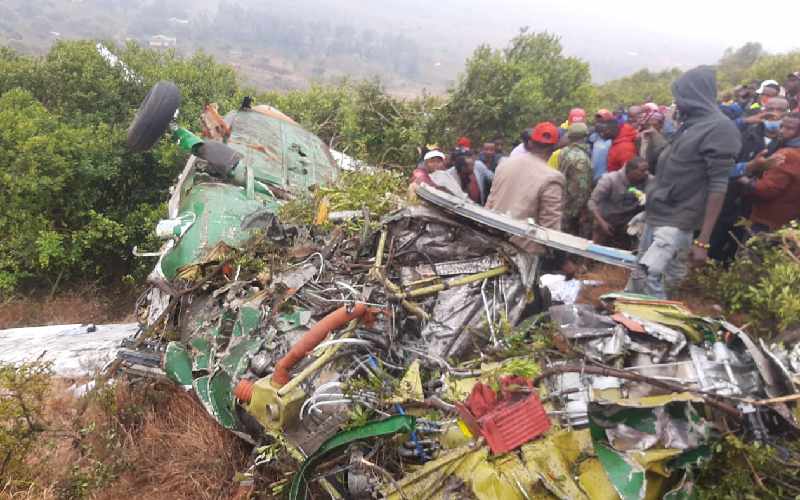 Two people died this morning when a light aircraft crashed at the Shrine hills in the outskirts of Marsabit Town.
The plane that only had the pilot and co-pilot on board is said to have hit a wind mast on top of the mountain before it crashed.
Confirming the incident through a statement, Kenya Civil Aviation Authority director general Gabriel Kibe said the two did not survive the crash.
The plane registration number 5Y-JKN is said to have left the Wilson Airport at 8am. Kibe in the statement said investigations into the cause of the crash have been launched.
The accident occurred a short distance from where a Kenya Military cargo plane crashed in 2006 killing 14 people among them five members of parliament.
Among them was Godana Bonaya (North Horr), Guracha Galgalo (Moyale), Abdi Sasura (Saku), Titus Ngoyoni (Laisamis), Abdullahi Adan (EALA) and the then Internal Security Assistant Minister Mirugi Kariuki.