Tanzania Opposition leader Tundu Lissu in exile says he's ready to come home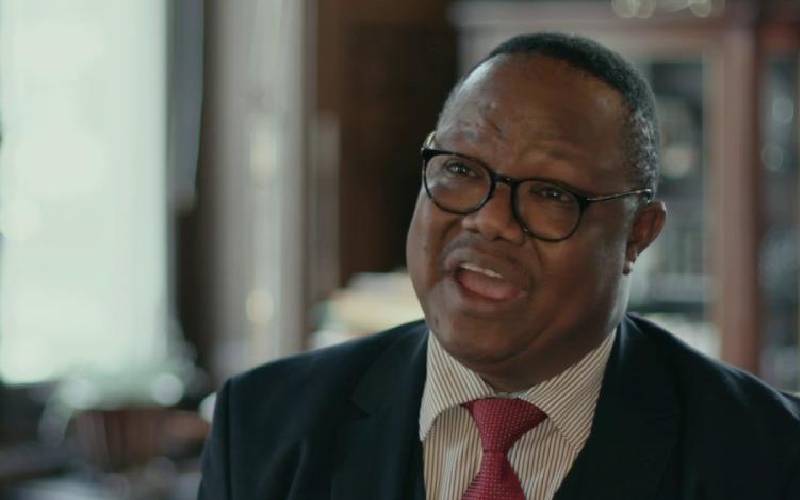 Tanzania Opposition leader Tundu Lissu (pictured) has said he is ready to return to Tanzania after going into exile in Belgium where he sought asylum.
This comes as Tanzania's President John Magufuli, one of Africa's most prominent coronavirus sceptics, died aged 61.
Lissu left Tanzania after he lost to Magufuli in the hotly contested general election last year claiming his life was in danger.
Vice President Samia Suluhu Hassan made the death announcement on Wednesday after a more than two-week absence from public life that led to speculation about his health.
Magufuli, had not been seen in public since February 27, sparking rumours that he had contracted Covid-19. Officials denied on March 12 that he had fallen ill. He is Tanzania's first president to die while in office.
"Dear Tanzanians, it is sad to announce that today 17 March 2021 around 6 p.m. we lost our brave leader, President John Magufuli who died from heart illness at Mzena hospital in Dar es Salaam where he was getting treatment," the vice president said on state broadcaster TBC.
She said burial arrangements were underway and announced 14 days of mourning and the flying of flags at half-staff.
Prime Minister Kassim Majaliwa said on Friday that he had spoken to Magufuli, and blamed the narrative of the president's ailment on some "hateful" Tanzanians living abroad.
In a live interview with KTN News, Lissu said it is a new beginning in matters leadership in Tanzania.
Lissu said, "Magufuli is the most violent, tyrannical leader in the history of Tanzania."
He said in the five years that he led the country, hundreds were killed with complete impunity, especially in Southern Tanzania.
He said most of the victims were political opponents.
According to Lissu, Magufuli was the most autocratic leader the country had.
Speaking to KTN News, Lissu, who is in Belgium on exile, said Tanzania has been on "life-support" for years.
International Relations and diplomatic ties have been hurt by Magufuli's type of leadership over the five years he was at the helm.
But Lissu seemed to believe incoming President Samia Suluhu's leadership, even though she worked as Magufuli's principal assistant, will be different from her late boss.
Lissu's sentiments differed from some of the country's citizens, who eulogized him as a leader who put the country's interests first.