Threatening texts, debt linked to woman's death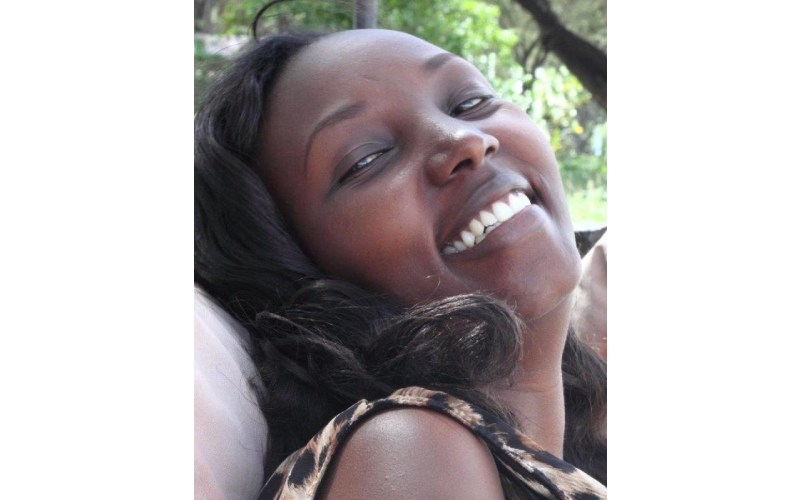 Last Friday, Caroline Wanjiku dropped her last born son to school and drove to Stima Sacco Building to run an errand.
She stayed for barely an hour and appeared to be in a hurry, making several phone calls before stepping out. Her family says she had told a friend and colleague who worked with her in the real estate business that she was meeting friends for lunch. That was the last time her phone was on.
"By nightfall, she had not got home. It was strange because she always got home early to spend time with her children. Her phone had been off since afternoon," said her sister Pauline Maina.
Following her mysterious disappearance, her friend, identified as Joyce, went to Muthangari Police Station in Parklands to report. Through her car tracking device, the vehicle was spotted near Gatani Primary in Kawangware.
"It had been deserted but not vandalised. Police asked around, but nobody seemed to know who had driven the car there," said Ms Maina.
Painful death
Hence began a search that was done online and off the net. The family made posters and appeals, asking anyone who had seen the 38-year-old to reach out to them.
A week later, Caroline's body was found. Unknown to the family, a boda boda rider had stumbled upon it in a thicket in Pranai in Kitengela two days after she went missing. The eyes had been gouged out, her hip broken, and her whole body swollen.
"It looked like she had been tortured and had gone through extreme pain," said Ms Maina.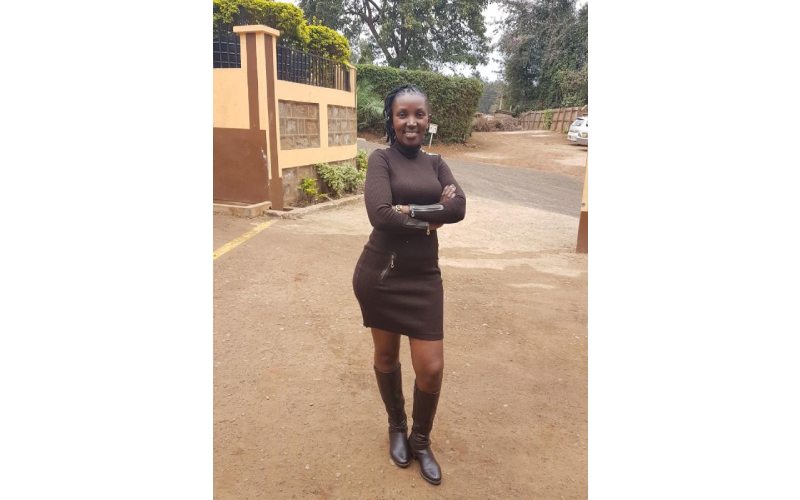 Her friends Mercy Gitiri, Edwin Otieno, Stephen Oduor and Samuel Okoth were arrested as main suspects in the case.
On Wednesday, the four appeared before Kibera senior resident magistrate Renee Kitagwa as police sought 10 days to hold them for investigations.
Directorate of Criminal Investigations (DCI) has since obtained information that they now hope will help resolve the murder. Outside court, DCI has managed to piece together the last moments of Wanjiku and what could have led to her grisly death.
Police said investigations have since established that one of the accused had sent a text message to the deceased two days before she went missing.
According to the investigators, the text message warned Wanjiku of dire consequences in the event that she failed to repay some money that she owed the sender of the message.
Police investigations revealed that there was a push and pull between the deceased and one of her friends over some money she owed.
It is alleged that Wanjiku had used her friend's logbook as collateral in securing a loan from a city shylock.
She was yet to repay the money and as a result the loan shark had decided to detain the logbook used as security and threatened to repossess the vehicle.
Investigators are yet to ascertain the amount of money that the deceased owed but have gathered that it was not more than Sh20,000.
Prior to her disappearance, Wanjiku is said to have been in communication with her ex-boyfriend, who police claim is among the suspects, on how to settle this debt.
Police suspect it could have been the reason Wanjiku visited a Sacco in Ngara where she was seeking to secure a loan possibly to expand her business and settle pressing debts.
Forensic investigations of her mobile phone and that of some of the suspects put the two at the same location on the day she disappeared.
So far the investigators have established that one of the suspects had offered to help Wanjiku secure a loan at the Cooperative Sacco where he was a member.
On the day she disappeared, Wanjiku met the suspect in Ngara. They are said to have gone into a local bank where Wanjiku withdrew some unknown amount of money and deposited the same in the Sacco accounts.
In his affidavit the investigating officer told court that he needs time to visit the bank and obtain details of the transaction that Wanjiku made.
The DCI will also be seeking CCTV footage from the bank on the day Wanjiku was last seen alive.
Visit to bank
It remains unclear how and what transpired after the bank meeting but hours later Wanjiku's car was found abandoned outside a primary school in Kawangware.
The investigators hope that the security cameras mounted in the city will provide answers how the car left Ngara to Kawangware and eventually how her body ended up in Kitengela almost 50 kilometers from her home.
Meanwhile, Wanjiku's friends describe her as ambitious. She had worked as a banker for several years. Two years ago, she resigned to venture into the real estate business.
"She would talk about it for hours," said one Onesmus Hongo, one of her clients.
On her social media page, her love for real estate was evident from her posts.
Her other obsession was her two children.
"Motherhood is a full time job, it has taught me to love, to be patient and above all, to know that God has trusted me with two lives," she wrote on Facebook.