Plans to put up waste energy plant at dumpsite to delay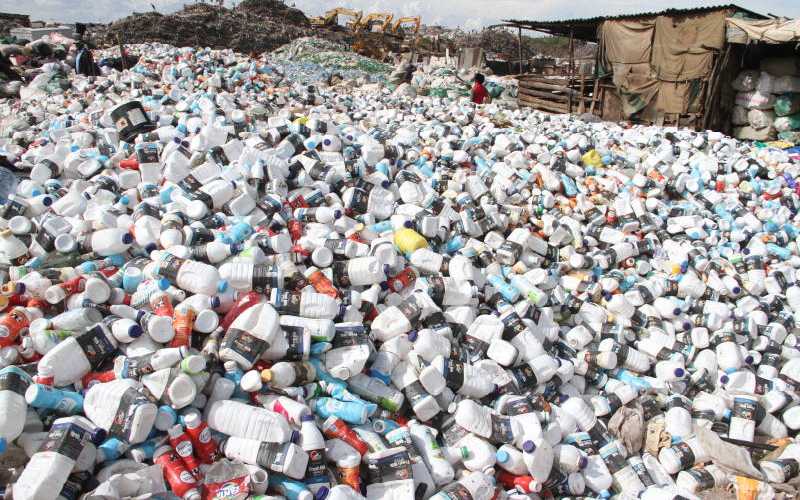 Plans to construct a recycling plant at the Dandora dumpsite have been put on hold to allow a feasibility study to be conducted.
Kenya Electricity Generating Company (KenGen) yesterday announced that it had contracted an independent consultant to conduct the study to determine the practicality and sustainability of setting up a plant at the county's official dumpsite.
In a statement released yesterday, the power producer said the feasibility study is expected to start this month and run over a period of six months, after which the tendering process for the project would begin.
"We are enjoying a cordial relationship with the Nairobi Metropolitan Services and this will ensure that the project goes on as planned after the results of the feasibility studies come positive," read the statement in part.
The power generating company partnered with the Nairobi Metropolitan Services (NMS) in August 2020 to implement the waste-to-energy recycling plant project, which is aimed at converting the city's over 3,500 tonnes of waste produced daily into 40 megawatts of power to be supplied to national grid.
The plant seeks to transform the Dandora dumpsite, which is holding more than three times its capacity at over 1.8 million tonnes of solid waste. It has the capacity for 500,000 tonnes, yet more waste is deposited at the site daily.
Under the deal, NMS is expected to make available the land within or around Dandora dumpsite, while KenGen will finance, develop and operate the power plant.
Presently, KenGen provides power from hydro, thermal, wind and geothermal sources countrywide. This is not the first feasibility study KenGen will be conducting at the site. The firm conducted one in 2020 when it was expected that the plant would be set up by December the same year.