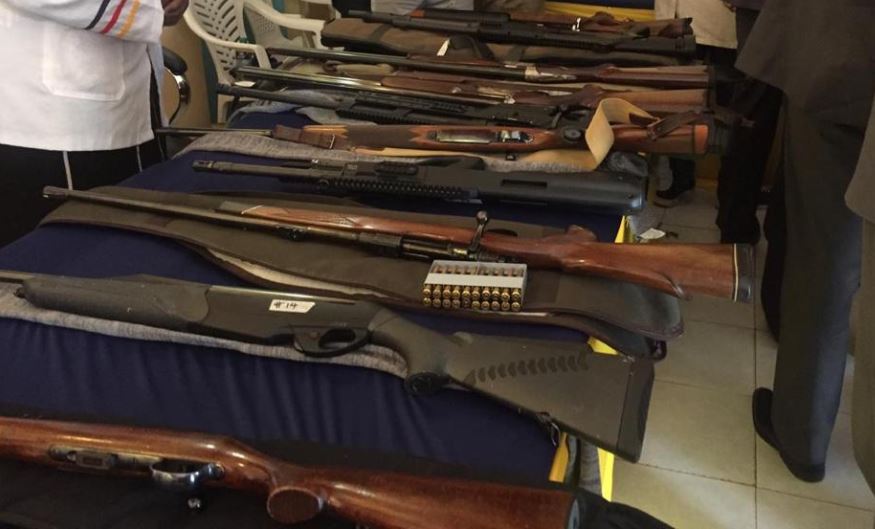 Some 340 firearms including sophisticated military weaponry in civilian hands have been confiscated. Also 36 gun licenses improperly issued have been revoked.
Additionally, some 5,371 assorted ammunition have been seized during the ongoing vetting of gun owners.
Interior Cabinet Secretary Fred Matiang'i revealed that some of the confiscated weapons include semi-automatic guns and large-capacity magazines designed for the military.
They are prohibited to be in civilian hands under the laws of Kenya. The seized firearms were displayed on Tuesday.
The Firearms Licensing Board arrived at this decision after a thorough vetting of 3,600 gun owners. The exercise began on December 15, 2018.
Speaking after inspecting the operations of the Board at the Directorate of Criminal Investigations (DCI) academy in South C, Nairobi, Matiang'i reiterated that the exercise is mandatory for all civilian firearm holders.
He warned those who will have not submitted themselves to the process before the expiry of the 90-day moratorium declared by the Government last year, will be found to be in illegal possession of firearms.
"Firearms owners must appear in person before the Board and present their weapons and certificates for review without fail. After the deadline, we will act lawfully, but firmly." Dr Matiang'i said.
"We will not extend the deadline. Not even by one hour."
The 90-day moratorium issued by the Government expires on March 7, 2019, for Nairobi.
But the exercise will continue in other regions for 11 more days until March 18, 2019.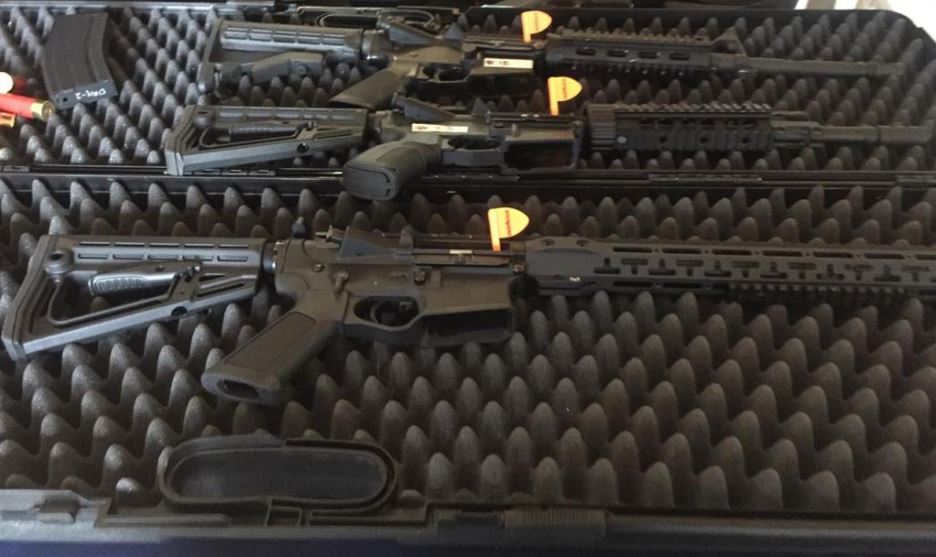 After the conclusion of the exercise, Matiang'i announced that the Inspector General of Police Joseph Boinnet will lead a countrywide operation to mop up illegal weapons.
The vetting process involves a psychiatric assessment by a Government psychologist, criminal record checks, and ballistic testing of the weapons and ammunition by DCI.
The Board is issuing vetted gun owners with new smart licenses and at the same time, working towards establishing a centralised Electronic Register of all private citizens holding firearms in the country.
Matiang'i who was accompanied by his Principal Secretary Karanja Kibicho, expressed his approval of the progress made in the exercise.
He urged members of the public to step up their civic involvement in the reformation of the country's gun laws and policies, by reporting people holding illegal weapons to the police.