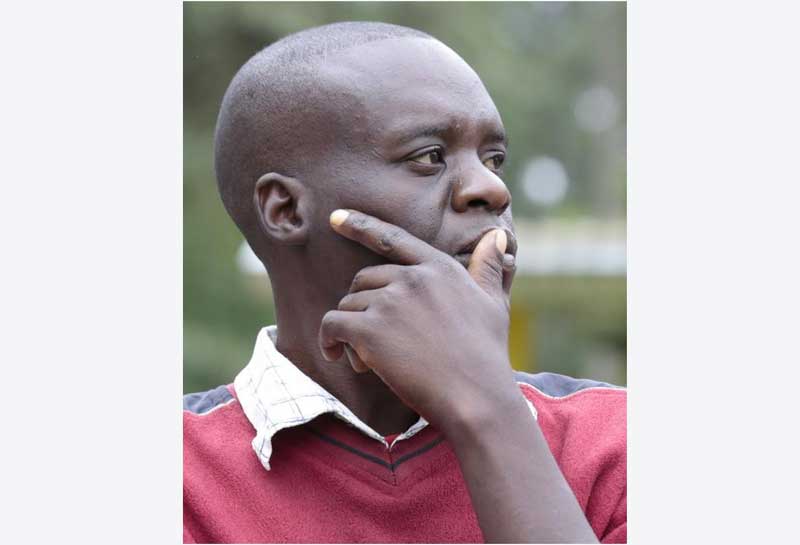 No one would have loved to be in Isaiah Esibai's shoes. The 36-year-old had to travel from Luanda in Western Kenya to join other grieving families in a body identification exercise at the Chiromo Mortuary in Nairobi on Monday following the Gikomba fire tragedy.
Dressed in a pair of blue tattered soiled jeans, with a red T-shirt protruding at the neck of his black stripped white checkered shirt, Esibai lined up among other mourners to view his daughter's body.
The man would occasionally step out of the queue and pace up and down the mortuary grounds with few stops biting his cracked lips while gazing in the skies, not sure of his next move.
"Kama wanataka kuzika acha wazike. Yangu mimi nataka tu kuona mtoto (If they want to bury her, let them go ahead. All I want is to see the body of my daughter)," retorted a frustrated Esibai, as he frantically fumbled with his mobile phone.
Esibai learnt of the Gikomba fire tragedy when he watched news on Thursday night, and one victim — Beatrice Kaveke — caught his attention.
The two had been married, according to Esibai, for seven years until 2015 when they separated in what he described as a not-so-good way. "I came home from work one day and found no one in the house," he says.
So when his oldest daughter came home from school that day, he decided to go upcountry. The younger one, who died in the fire, had left with the mother.
Then last year December, he had some errand in Nairobi, forcing him to come to town. But on returning home, he found his 14-year-old daughter missing. He later learnt that the girl was living with her mother in Gikomba, Nairobi.
"Since then, she has refused to pick my calls... until this tragedy. I only know that my first born daughter is still in hospital, but I have not even seen her," said Esibai.
In the past interviews, Ms Kaveke said she lost three children in the Thursday morning fire. One of them was her sister's. Kaveke and Esibai had two children together. She was not home when the 1am incident happened.
During the identification exercise on Monday, Kenya Red Cross volunteers were forced to separate Kaveke's family from Esibai, as their tense relationship could not allow them to be counselled together.
Worlds apart
"Kama ni kuzika, sisi mila yetu hairuhusu mtoto azikwe nje na baba yake yuko. Lakini mimi siwezi anza kung'ang'ania mwili. (Our traditions demand that a child is buried at their father's but in this case I will not fight over the body)," said Esibai.
Kaveke arrived accompanied by two men, said to be her father and brother. They wanted nothing to do with Esibai.
"If it is viewing, we have no issue. All family members will view. But when it comes to burial, now that has to be dealt with within the family. If they do not agree then they will follow the court procedures," said Chief Disaster Risk Management Pius Masai when asked about the issue.