Ex- IEBC Chair Isaack Hassan says he cannot secure job pending complaint with LSK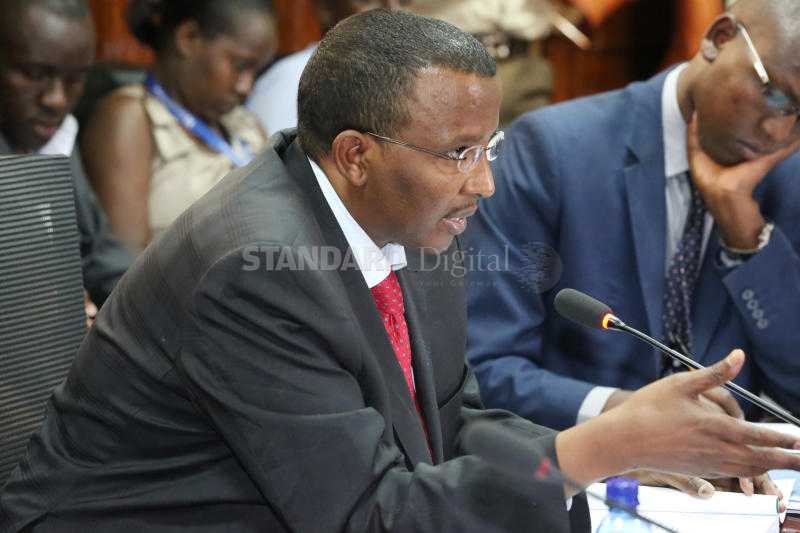 Former electoral commission chair Issack Hassan has told a court he is unable to get a job because of an old disciplinary case pending at the Law Society of Kenya (LSK).
Mr Hassan, who quit as chairman of the Independent Electoral and Boundaries Commission (IEBC) in 2016, has sued LSK over the five-year unresolved dispute lodged by his former law firm partner Fred Athuok.
Missed opportunities
In court papers filed yesterday, Hassan says he has missed job opportunities as the LSK disciplinary committee has 13 times declined to rule on the complaint that sought to have him removed from the roll of advocates.
The dispute, now before the High Court, stems from management wrangles in his former law firm, Ibrahim, Isaack and Company Advocates.
It dragged in his other partners Sospeter Njoroge and Supreme Court judge Mohamed Ibrahim.
Filed complaint
Mr Athuok filed the complaint against Hassan, Mr Njoroge and Ibrahim on August 26, 2013, accusing them of professional misconduct. He wanted them removed from the roll of advocates.
Athuok accused the former IEBC boss and the Supreme Court judge of meddling in the affairs of the law firm, adding that Hassan had refused to quit being a signatory to some of the law firm's bank accounts after he resigned to take up public office in 2010.
Hassan argues that the complaint has been a source of ridicule among his peers.