Hundreds of Grade One pupils are still using the old curriculum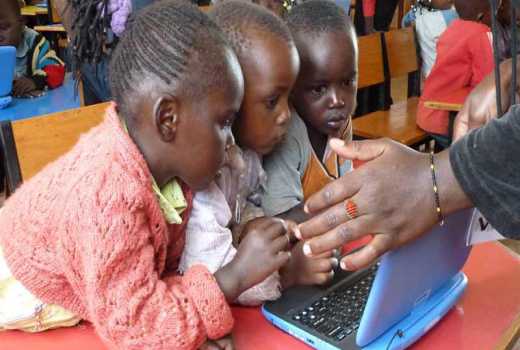 Confusion has hit many schools as teachers who were trained in the new curriculum last year are unable to teach it because learning materials are yet to arrive.
Hundreds of Grade One pupils are still using the old curriculum as they wait for the materials for the new system.
At Westlands Primary School, the new pupils for the first time tried out tablets that are part of the Digital Learning Programme.
Their teacher, Gladys Masheti, however said it would have been better if the programmed was incorporated in the new curriculum that she was trained for.
More than 400 schools had been selected for the pilot but Westlands Primary was not one of them, although Ms Masheti displayed eagerness to begin teaching the new system.
"Having been trained, I am really eager to start teaching and hope it starts soon," she said.
Esther Mibey, the deputy head teacher, said the school had fully embraced the new curriculum but lack of learning materials was holding it back.
NO MATERIALS
"Teachers are already applying what they were trained but the problem is that there are no materials to go hand in hand with the new curriculum, although we have embraced it," she said.
At River Bank Primary School, the deputy head teacher said they had received 42 tablets that they had just resumed using following an electricity crisis in the school.
The school also rolled out the new curriculum although textbooks for Grade Three pupils had not arrived, forcing them to teach the old syllabus.
Teachers say the new curriculum coupled with the tablets will increase interaction in class.
At Moi Avenue Primary School, every pupil had a textbook in readiness for the new curriculum.
The school also received tablets last year with standard Grade One pupils using them at least twice a week.
"Books are not shared; pupils cannot also say that they lost their books because they leave them with the teachers. Teachers also keep progress reports on each pupil," said the school head teacher, adding that the books had arrived immediately school reopened.
Early Childhood Development institutions have also begun adopting the new curriculum.
Ruth Indusa, head teacher at State House Nursery School, said children would no longer be pushed to learn as the curriculum was child-centered.
Some 170,000 teachers having been trained in the new system.