Team formed to probe nun who shed tears of blood every Thursday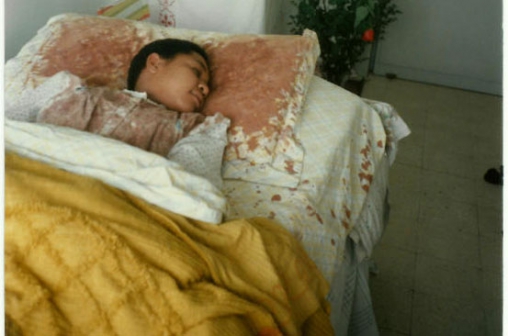 A task force has been formed by the Catholic Church in Eldoret to collect information about the life history of Sister Anna Ali following her miraculous ways of worship.
According to the Vicar General Eldoret Diocese William Kosgei, the Church through Archbishop Cornelius Korir tasked a team to gather more information relating to miraculous deeds, which are crucial in having one confirmed as a servant of God before being declared blessed and later a saint.
He stated that the Church has its own procedures that should be first followed before making any decision.
"The Church has already formed a task force to collect information and testimonies from the congregation across the country on the Sister. The information will then be analysed and presented to the Vatican headquarters in Rome, for further analysis by a special team," said Fr. Kosgei.
"This process is not measured by how long one has served in the Church but by the heroic deeds he or she presented as revealed by those who worked closely with them," he added.
Sister Anna was born in December 29, 1966 at Kipkelion in Kericho County as the first born child of the late Ali Abdulrahmani and Prisca Nyambura. She attended Kipkelion Primary School and Koru Girls where she obtained her Form Four certificate.
She entered the convent in 1986 in the pious union of Jesus the Good Shepherd congregation. She made her first religious profession on September 7, 1991 in Rome.
According to a book, 'On The Eucharist A Divine Appeal' published by Bishop Korir, Sister Anna had her first vision of Jesus in early August 1987 while in Rome.
"On Corpus Christi Thursday 1988, Jesus appeared to Sister Anna in tears of blood. On both occasions, she requested Jesus if she could photograph Him since she could not draw," reads part of the book.
It adds: "Jesus allowed Himself to be photographed by the Sister and gave the following reasons: "Listen to me. I am above this earth. I allow myself to be seen after many warnings." For 25 years till her death, Sister Anna shed tears of blood every Thursday. "This phenomena started after her vision of Jesus in tears of blood," reads the book. Sister Anna died on June 6, 2012 and was buried at St Patrick's Catholic Parish, Burnt Forest within Eldoret Diocese.