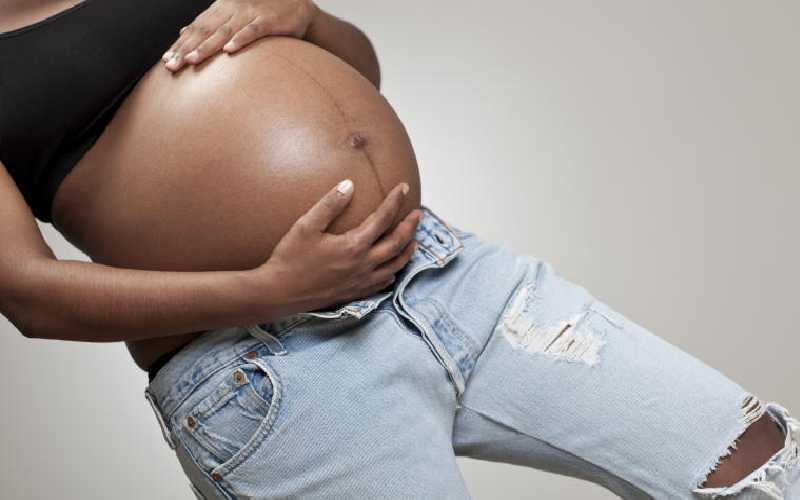 Since the onset of Covid-19 in March, Kenya has witnessed an increase in teenage pregnancies, sexual and gender-based violence. A media report in mid-June indicated that close to 4,000 girls could have fallen pregnant in one county since the closure of schools due to Covid-19. Sadly, this ignited a national debate on the numbers, taking us away from the core of the issue, that it is not okay for 100, 40 or even one girl to fall pregnant. Not at all!
Can anyone of us forget the number of teenage births recorded in 2019 in some counties? Data from the Department of Health Services indicated that between January and December 2019, a total of 11,542 teenage deliveries were recorded in Kwale County. Similarly, Kilifi recorded 9,473 teenage deliveries in the same period.
How about the thousands of teenage pregnancy cases that go unreported and the hundreds of girls who, out of fear and shame end up procuring abortion? Pregnancy among adolescents is happening as a result of two main aspects; sexual violence and adolescents engaging in unprotected sex. In addition to this, there is the additional risk to consider of adolescent girls and children contracting HIV and STIs.
When we begin to argue about numbers on teenage pregnancy or watch or listen to adolescent girls and children narrating how they were abused, and we remain unmoved and silent as neighbours or community members, we allow our hearts to grow cold. Therein lies the danger.
Read More
While the numbers inform the scale of the challenge and support in policy formulation and resource allocation, as a nation we must continue to have those hard-hitting conversations about the challenges we are facing today. More and more we are seeing cases of protectors become the perpetrators. It is sad to imagine that when schools reopen, a number of teenagers will be preparing to be mothers. Children bringing up children. Girls losing out on their childhoods and a chance to fulfil their dreams.
As a nation, we need need to listen to what adolescent girls and children are telling us. We must listen and act now. A practical way of ensuring that adolescent girls and children feel protected is first giving them the care and support that they need when they have been violated or abused, such as post rape care and psychosocial support.
In addition, we should support them and stand with them to report and speak out against perpetrators of violence — we should never allow ourselves to protect the perpetrators regardless of who they are. It is against this backdrop that Plan International welcomed the July 2020 presidential directive to the National Crime Research Centre (NRCR) to identify the perpetrators of teenage pregnancies and bring them to book.
While conducting the probe, NCRC should collect, analyse and document the voices of children and adolescent girls on the various forms of violence meted against them. Supporting and facilitating participation of children and adolescent girls during the assessments and surveys is one way of gathering credible information from those whose rights are being violated.
We must also be awake to the fact that adolescents are having sex amongst themselves. Adolescents and particularly girls need information on what sex is and how they can protect themselves. When information about sexuality is taught to children by trusted adults, they will tend to understand and take it to heart. We must, therefore, learn to speak to our children about their sexuality without sexualising them.
Engaging adolescent boys and young men on positive masculinity is crucial in stemming the increase in sexual and gender-based violence and teenage pregnancies. There is also need to unpack and demystify the 2019 Reproductive Health Bill; bring the contentious issues on the table for discussion and agree on the areas that are important to legislate.
Implementing youth-friendly services in health facilities across all counties is another practical way of curbing the rise in teenage pregnancies. Plan International partnered with the Health Ministry in five counties where we run programmes. We trained a number of health workers on adolescent sexual reproductive health and importance of ensuring their health facilities are friendly to youth. This has seen an uptake in adolescents and youth seeking sexual reproductive health information without fear or shame. One of the youth-friendly services that Plan International supported in Tharaka Nithi saw an increase by more than 40 per cent in health seeking behaviours among youth last year.
Ms Maina-Vorley is the Country Director, Plan International Kenya