Why the Government should regulate, not ban use of drones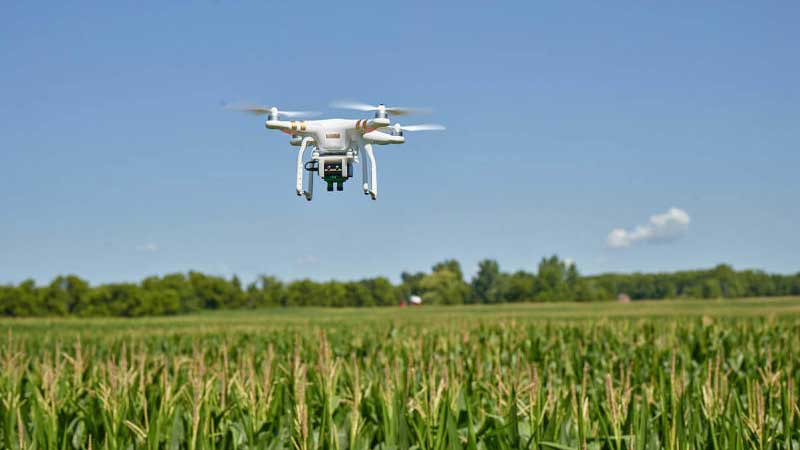 A decade ago, drones were only known in the security fields. But like many of the modern technological gadgets we enjoy today, drones have not remained the preserve of the military and Government.
They have consistently become easier to use, access and own. In the film industry, those spectacular aerial shots that were the preserve of international Natgeo types, are now commonly found in any self-respecting wedding celebration video.
Film is a huge beneficiary of the smaller more versatile drones. The need for prohibitively priced helicopter and pilot hires is no longer a barrier to hitherto unimagined overhead shots of our beautiful towns and country. Drones are used for events, filming of TV and video content. Other uses include research, mapping, security and scientific and medical efficiencies.
With the proliferation of drones, the Civil Aviation Authority is understandably getting edgy. How does it manage the Kenyan airspace when so many individuals fly their gadgets in the same airspace? How does it know who is where and doing what? Drone experiences from other parts of the world have not been very reassuring.
Private events
Reports of near accidents with scheduled flights in many highly populated cities like Toronto, New York and even London is a real threat. In other incidents pedestrians and spectators have been injured at various public and private events. A triathlete in Australia needed stitches after a drone landed on his head.
The cases are numerous and have added to the apprehension that all Aviation Agencies worldwide have. And this is not even touching on the issue of the right to one's privacy. Could neighbors use drones to spy on others over the fence? How horrifying! The fact that in Kenya we live in a region with higher susceptibility to terrorist violations than other African regions should make us more sensitive to the threat. And as a responsible citizenry, we should be alive to our reality. A precarious situation can only be further exacerbated in the absence of some form of regulation and order.
As innovative filmmakers, we see the benefits of drones as far greater than the prevailing threats. It is therefore our advised opinion that Kenya should seek an easy-to-implement licensing and registration process. One that is also inclusive and non-prohibitive. A lot of the drone service providers are in their youth and are gainfully employed as they provide these services. It would therefore be instructive to segment the registration and licensing of drones in categories.
Specific registration
Categories broken down, for example, to intended use of the drones, area of use, performance capacity of the drone, proficiency of the pilot, and so on. Also, if one wants to operate their drone in a single locality as opposed to one who wants access to all parts of the country, this should be handled differently. The categorisation should be able to ensure everyone who wants to operate a drone is covered under their specific registration and are safe from the many threats and risks that flying in the Kenyan airspace may present.
In its eagerness to regulate the use of drones, the Kenya Civil Aviation met stakeholders at the East African School of Aviation, Embakasi on April 22, 2016 for a public discussion around the then proposed regulation of drones. These were later presented to Parliament as the "Civil Aviation (Remote Piloted Aircraft Systems) Regulations 2017" for debate and passing into law. Somehow, this did not impress the Parliamentary Delegated Committee on Legislation. It was thrown out.
I believe KCAA can turn around the situation through fuller public participation and earn stakeholder buy-in. By documenting the concerns of each interest group and addressing the points singled out by the Parliamentary Delegated Committee on Legislation, considering training and accreditation as well, they will have a more friendly approach. And with this information, they can draft a new proposed raft of regulations, complete with categorised segments, grouping general interests together. And all this in keeping with the spirit of the already existing parent Act and the Constitution of Kenya.
We must regulate, but not limit drones' use. Let us make good the great opportunities to better our lives that drones present to us today.
Mr Mageria is a film producer and distributor.