Sources reveal a rebel recruitment drive in Uganda to destabilise Rwanda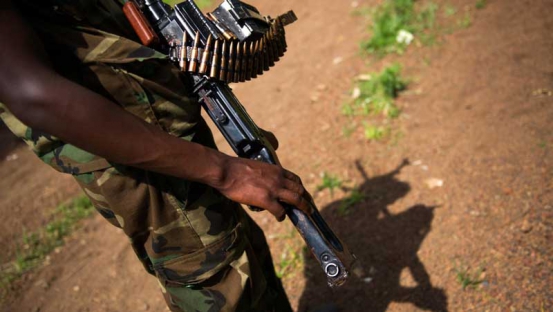 Reports from Uganda indicate that a campaign to recruit fighters for Rwanda National Congress (RNC) a terror group that seeks to destabilize Kigali has intensified in camps hosting Rwandan refugees.
Credible information seen by this writer shows that the recruitment drive is happening in refugee camps of Nyakivara and in Bweyale Kiryandongo under the active involvement and supervision of Uganda's intelligence organs.
The UNHCR issued a cessation clause on Rwandan refugees that comes into effect on December 31 this year, however this kind of open mobilization remains an obstacle to their return to their country.
A source with knowledge of these activities revealed to the writer that Nyakivara refugee camp was this Friday invaded by RNC elements who were accompanied by security operatives from Uganda's CMI.
"They were openly mobilizing the youth in the camp to join RNC," the source disclosed. When our reporter visited the said camp, he too was told that indeed the authorities had spent much of the day in the camp identifying only the youthful refuges who they asked to provide basic information including names and age. "They promised to come back soon," a seemingly confused young man said.
The lists are used to serve a double source, according to intelligence reports in Uganda. First, those on the list are taken for training in RNC rebel outfit and second; after taking them from the camps they report them missing either killed or kidnapped by Rwandan government agents which helps to amplify the propaganda that portrays Rwanda as a "hostile state."
During these recruitment visits to refugee camps, Rugema Kayumba, a former army corporal and cousin to renegade Kayumba Nyamwasa does the mobilization propaganda while the entire recruitment scheme is commanded by Brig. Gen. Abel Kandiho who provides the team with logistical support including heavy security escorts from CMI.
The plot, as reported earlier, seeks to fabricate stories of persecution and kidnap allegedly committed on Rwandans in Uganda by Kigali and distribute these stories on different media platforms with the sole purpose of tarnishing the image of Rwanda.
In addition, the plan also seeks to mobilize and recruit for RNC, targeting mainly the youth in these refugee camps
A few months ago, reports emerged of two fugitives Maj. (rtd) Habib Mudathir and Capt (rtd) Sibo Charles who escaped from a UNHCR refugee camp in Arua to supervise recruitment and training for RNC.
The duo are said to be setting up a new training camp for RNC recruits in the West Nile region of Uganda along a boarder triangle of South Sudan, DRC and Uganda.
This new camp comes to complement the one that already exists in DRC's S.Kivu province, in a place called Minembwe.
Whereas the new camp in Uganda's west Nile region is directly supervised by CMI, the one in Minembwe receives all logistical support including food, medicine, weapons and money from the regime in Burundi under the supervision of the chief of the Burundian army.
Other dissidents who are in Minembwe include, Kanyemera claude Ruhinda Bosco, Karemera Alex and a one Butare
This week saw the start of this plot to fake kidnaps and persecution when RNC's propagandist, Rugema Kayumba claimed that refugees who were to petition Uganda's parliament were kidnapped on their way. However, the Uganda Police dismissed the accusation as false.
Part of this scheme is to also smear mud on the chief of Uganda's Police, Gen. Kale Kayihura. For example, on his Facebook posts, the RNC mobiliser Rugema describes Kayihura as a "supporter of Rwandan terrorists."
On the same posts, the RNC propagandist speaks fondly of Uganda's Security Minister and the First family, partly confirming the close relationship of the fugitives and Uganda's first family.
Rugema, recently relocated from Norway to Uganda to lead this scheme that involves planting lies to attract the attention of human rights such as HRW and UNHCR to discredit Rwanda.
Our sources also indicate that Rugema is working with another fugitive Sande Charles aka Mugisha Robert RNC coordinator in Uganda. It is reported that two have been given heavy military escorts from CMI.
Rugema, a Corporal who deserted from RDF is married to a Muhima (Museveni tribe) lady, Peace Rugema, a cattle trade in Kampala.
Enter Red Pepper
Our sources in intelligence community in Kampala also say that the recent closure of Red Pepper tabloid has nothing to do with writing a 'wrong" story on Rwanda-Uganda relations but rather they went after them for daring to reveal the existence of this hostile scheme on Rwanda.
"The Red Pepper was a victim of the truth by the regime in Kampala trying the public," the source said. They were clamped down for bringing to light their plans of causing havoc against Rwanda."
It should be recalled that Red Pepper run a story saying President Museveni is finalizing a plan of attacking Rwanda and that he provides supports Kayumba Nyamwasa's RNC.