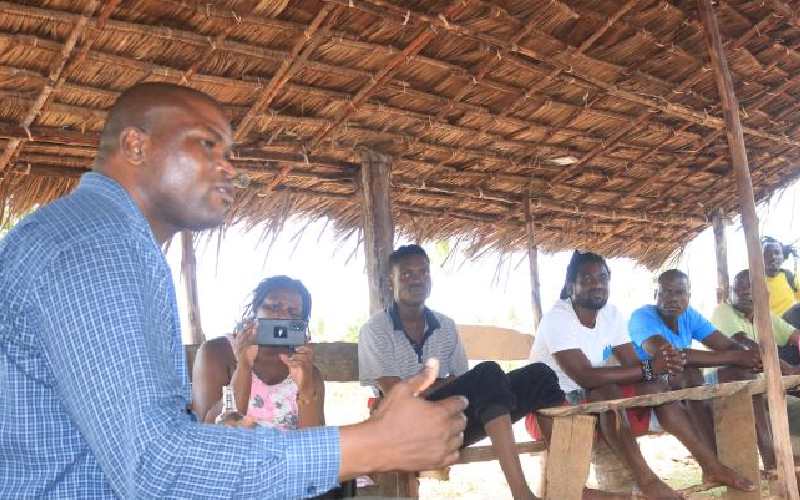 Francis Thoya Chengo is built like a boxer. He towers almost above everybody else in Gede area, Kilifi County, with his imposing figure giving him a commanding presence in any crowd.
His measured steps as he ambles his way around Gede Health Centre and a deep, penetrating look depict a man on a mission. And when he speaks, people pay attention.
Chengo is not here for a boxing match. He is here to tackle a different kind of challenge, urging the residents in this area to adopt the use of modern contraceptives to plan their families.
In a region famed for high birth rate, biting poverty and high illiteracy levels, planning families is a tricky balance.
For seven years now, Chengo is a household name for his relentless crusade on family planning. Apart from creating awareness on the use of contraceptives among the locals, he has also acquired skills, enabling him to administer some of the family planning methods to residents.
A man administering contraceptives to women door-to-door would have raised eyebrows, particularly among the patriarchal Mijikenda community.
But Chengo has used his skills even as an evangelical preacher of the word of God to defy the many stereotypes and convince the community that it is only through proper planning of families that their economic fortunes would improve.
His working title is Community Health Officer with a small office reserved for him at Gede Health Centre.
Under him, are 50 Community Health Volunteers (CHVs), who are part of a well-organised outreach programme involved in creating awareness on contraceptives.
The CHVs duty is to scour the length and breadth of their designated area and educate families on the use of modern family planning (FP) methods.
This includes home visitations to talk to couples as well as holding vigils in local markets, where they answer questions regarding the use of contraceptives.
"Giving the services at the household level has revolutionised the uptake of contraceptives here," Chengo says with an air of satisfaction. "Through the outreach programme, contraceptives have become popular among the rural community. Every month, at least 15 women show up seeking advice on how to receive long-term family planning methods," he adds.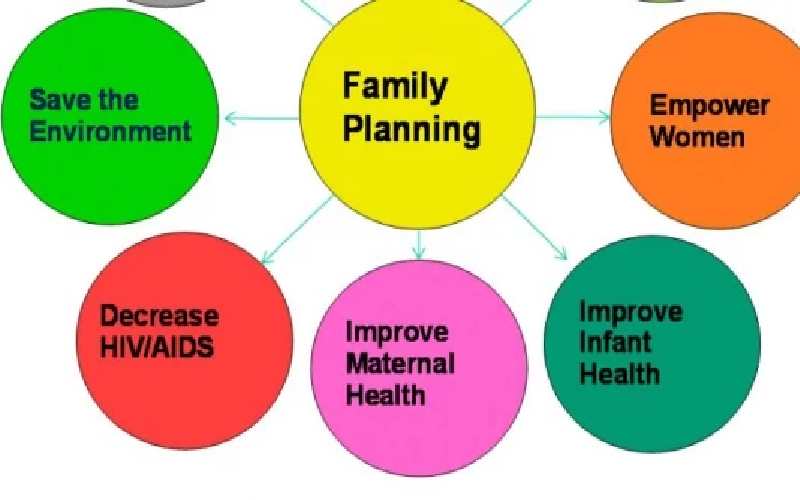 According to data by Performance Monitoring for Action (PMA) survey conducted in Kilifi county between December 2014 and December 2020, it shows an increase in the use of long-acting contraceptives among all women from 9 per cent in 2014 to 17 per cent in 2020.
The data reveals that injectable and implant methods account for over 87 per cent of the method mix among married women in the county, where seven out of 10 women admitted satisfaction in the use of modern contraceptives.
Among married women, the use of modern contraceptives increased from 33 per cent in 2014 to 50 per cent in 2020. Among unmarried women, it shot from 28 per cent in 2014 to 49 per cent in 2020.
Kilifi County Reproductive Health Coordinator, Kenneth Miriti, credits the outreach team with the increased uptake, noting that 75 per cent of the community is covered by the outreach units. "The uptake of FP services has gone up due to their efforts alongside other combined efforts," says Miriti.
To help more people adopt family planning, Miriti says the County Government enlisted the services of 39 Community Health Officers spread across the county.
Each of them leads a 50-member community health outreach unit. They undergo refresher courses to keep up with the modern trends in FP, Miriti says.
Although he is not a medic, Chengo, through the support of the county government was enrolled for a six months course at Kenya Medical Training Center (KMTC), where he acquired basic skills to administer some of the FP methods such as the long-acting injectables and implants.
However, their services were affected due to the COVID-19 pandemic, after Gede Health Centre was converted to an isolation centre. For a whole year, the local community had to rely on Kilifi Referral Hospital which is over 50km away. Many seeking such services resigned to their fate at home.
It was during this period that Sidi Mlewa, 33, from Majaoni village in Kilifi North wanted to give her womb a break, having given birth to five children in quick succession.
Her fifth pregnancy - without any history of contraception use - was her wake-up call. Sadly, she had no way of accessing family planning services near her home.
"Taking my children to the clinic was a struggle. My husband had to come along carrying some," says Mlewa. The spacing between the children is barely a year.
Having been married at the age of 18, Mlewa says family planning was not in her cards, majorly because her husband wanted many children.
However, when she was pregnant with her fifth child, she thought it was time she took a break. With the nearby Gede Health Centre closed, Chengo and his outreach team came in handy.
"After they educated me on contraceptives, I chose the three-year implant which I received at home. I plan to have another child after four years," she says.
Some of Chengo's clients are school going girls who, due to poverty, have fallen into relationships with men for small favours such as sanitary pads and upkeep money.
For fear of pregnancy, they opt for contraceptives. He says they prefer the three-month shot because it is not detectable. "We however advise them to bring along their parents for consent," he says.