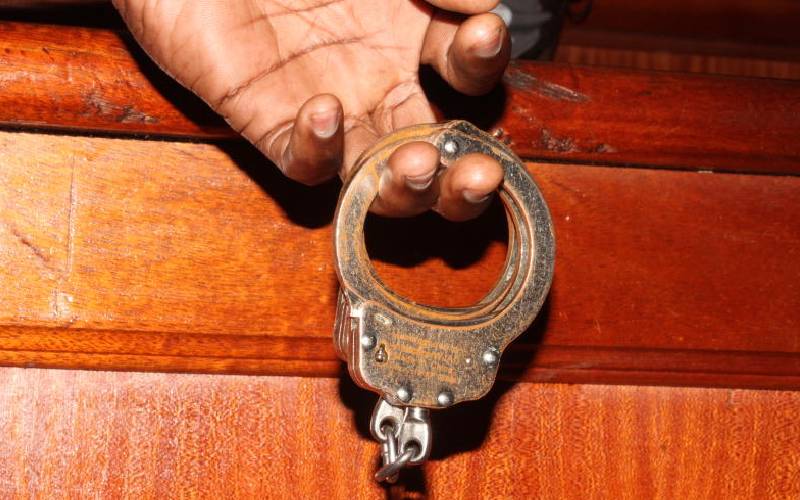 Police are holding a farmhand for allegedly living with a Form Three student in Taita-Taveta County.
Acting on a tip-off, the police, guided by Wumingu Chief Paskim Kisambio, raided the suspect's hideout on Sunday night.
The man and the girl were taken to Wundanyi police station.
"The man had been living with the girl in his employer's servant's quarter for a week," said Mr Kisambio.
At the Wundanyi police station, the chief said they recovered dozens of condoms and books from the suspect.
"We have interrogated the student, who says she wants to be married and does not want to go back to school. We are taking her for medical examination to determine her health status before the suspect is charged. It is criminal to marry and defile a minor," he said.
Figures released recently by the National Crime Research Centre showed that in the past month alone, the county reported 27 defilement cases and that every week the county has been recording between four and five cases.
Cases of homosexuality and lesbianism among school-going children have also been reported locally.
According to women leaders, the cases are rampant in Voi, Wundanyi and Taveta sub-Counties.
But County Police Commander Patrick Okeri and Voi Deputy County Commissioner Daniel Ndutu denied knowledge of the said cases.