Who's abducting our sons? Coast families ask as cases on the rise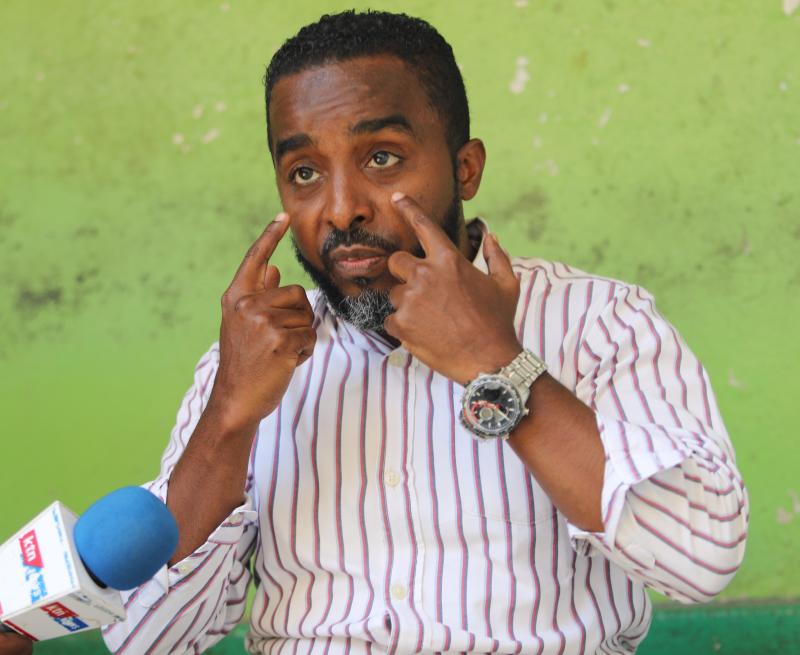 Left with memories of their loved ones who disappeared without a trace, hundreds of families at the Coast still hold on to the hope of seeing them alive.
It is a situation that has seen the families and civil societies protest against continued abductions and disappearances by people suspected to be from security agencies.
The family of Abdulhakim Sagar, 40, said their kin was abducted at 6.30pm on August 18 as he entered Mlango la Papa mosque in Mombasa Old Town.
Speaking at his home in Kuze village, his brother Faris Sagar said Abdulhakim was going for prayers after picking his child from a madrassa when armed men abducted him.
"My brother was entering the mosque when some men who identified themselves as police officers picked him up. When the public protested, the men drew out pistols and fired in the air," he said.
Yesterday, the families and civil society raised fears over the series of abductions as they marked the International Day of Victims of Enforced Disappearances.
From January to August this year, the civil society has recorded 26 cases of abductions in the Coast compared to 18 registered last year.
It is estimated that up to 200 people could have fallen victims to enforced disappearances in the last ten years, which in most cases ends in extrajudicial killings.
Faris, 44, pleaded with the Government to produce his brother in court, saying he was a law-abiding person.
He said although Abdulhakim, a father of three, had a terrorism-related case in court, he had always appeared before the court, and there was no reason why he should be abducted.
His lawyer Mbugua Muriithi said he has moved to court to seek orders to compel the security agencies to produce him before the court.
"Abdulhakim has been my client since 2018. I wonder why he was abducted and not produced in court two weeks later," he said.
At Kona Mpya in Likoni Sub-county, the family of Tunu Said, 53, said a contingent of men in police uniform picked him up at 3am on July 16, 2021, and has never been seen.
"A group of men came to our house and ordered me to lie down. They beat me up and broke my arm. They took my husband who was dressed in a Kikoi and vest. Our neighbours saw him being whisked away," his wife Mose Ali said.
His mother Mwanamtoto Mohamed said they had gone to several police stations in Mombasa to look for her son, but failed to trace him nearly two months since his disappearance. "He is my only child and the family breadwinner. He is a prayerful man and does not drink alcohol or smoke. I am pleading with the Government to release him," said Mwanamtoto.
Mwanamtoto was accompanied by a rapid response officer at the Muslims for Human Rights (Muhuri) Francis Auma.
"We are calling on all security agencies to stop these abductions and take all suspects to court. They have caused a lot of suffering to many families, especially at the Coast," Auma said.
Yesterday, representatives of several civil society groups led by Haki Africa executive director Hussein Khalid gathered at Uhuru Gardens in Mombasa and condemned the abductions in the country.
"We are worried because of the rising cases of enforced disappearances," said Khalid.
In a statement read by Sisters for Justice director Naila Abdalla, the civil rights groups called on international human rights organisations and the United Nations to investigate the actions of security agencies in the country.
"The responsibility for providing answers to the families of missing persons rests with the government of Kenya as enshrined in Article 29 of the Constitution, which guarantees freedom and security of every Kenyan," read part of the statement.
The groups demanded immediate intervention of the international partners on enforced disappearances and called for the formation of a task force to deal with the cases.
"We demand an inquiry by both National Assembly and Senate committees on safety and security of Kenyans."