Kenya Ferry Services dissolved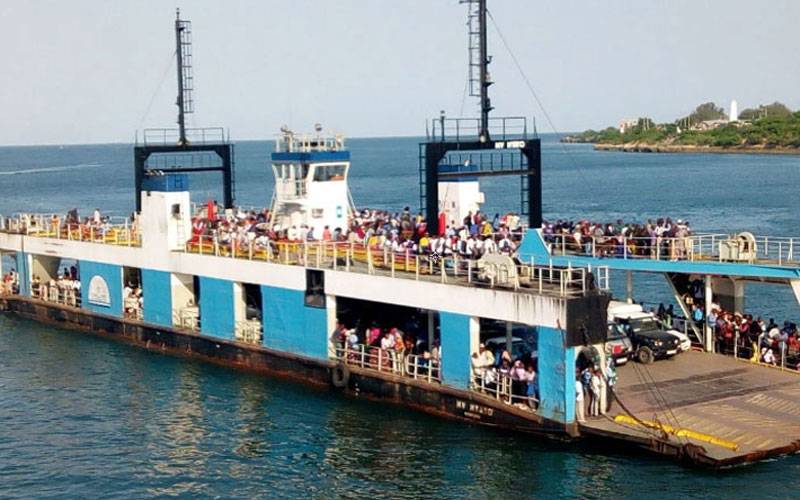 The Kenya Ferry Services has been dissolved and all its functions placed under the Kenya Ports Authority (KPA).
The move was ratified by the National Government on Wednesday, June 23 in a ceremony presided over by Transport Principal Secretary Solomon Kitungu.
In the new structure, former Kenya Ferry Services Managing Director Bakari Gowa has been assigned General Manager role. However, the entire Board of the Ferry Services has been sent home.
The Acting Managing Director of KPA, Eng. Rashid Salim, assured former Ferry Services employees that they would be absorbed in the new set-up.
"The former Kenya Ferry Services MD becomes the General Manager because we can't have two MDs in one parastatal," said Salim.
"The Ferry Board has, however, been dissolved and we now have the KPA Board only," he added.
A Ferry Services employee who spoke to The Standard on condition of anonymity said no official communication in regard to their new postings has been made.
"We are wondering what would happen to some of us whose contracts ended and were hoping they would be renewed," he said.
He claimed at least 200 Ferry workers were worried about their fate.
The Kenya Ferry Services facilitated the transportation of motorists, pedestrians and goods between Kwale and Mombasa counties through the Likoni and Mtongwe channels.
At least 350,000 people and 6,000 vehicles shuttled between the two counties on a daily basis.
The Mtongwe Channel was a passenger-only facility.
The Ferry Services was overseeing seven vessels. These are: MV Nyayo, MV Kilindini, MV Harambee, MV Jambo, MV Safari, MV Kwale and MV Likoni.
The take-over was initiated through the President's Executive Order No. 5 of 2020.
KPA has also been directed to run the new Sh1.9 billion floating pedestrian bridge at Liwatoni.
The bridge, which was launched in January 2021, was built to reduce congestion at the Likoni Ferry Channel as part of measures to reduce the spread of Covid-19.
Since April, the use of the bridge by pedestrians during peak morning and evening hours was made mandatory.