KPA workers union election campaigns hit fever pitch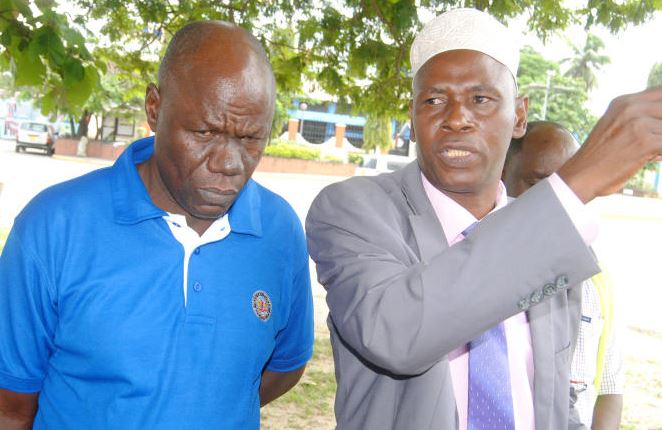 Campaigns for the election of Dock Workers Union (DWU) officials have hit fever pitch, with claims that top politicians and port managers are keen to influence the outcome.
Nineteen aspirants seek to unseat long-serving General Secretary Simon Sang, who took over in 2006.
Sang and Chairman Mohamed Sheria, who have been wrangling since April 2019 over the control of the union, confirmed the polls are set for April 15. Sheria said he has teamed up with former chief shop steward and current Mikindani MCA Renson Thoya in a bid to oust Sang.
"I will defend my seat and I have already settled for Thoya to challenge Sang. We are determined to dislodge the current general secretary," Sheria said.
Thoya, an ally of Mombasa Governor Hassan Joho, was sacked by the Kenya Ports Authority (KPA) in July 2015 for allegedly participating in a strike over a National Hospital Insurance Fund (NHIF) rates dispute.But Sang said he still commands a huge support base at the port and would easily get a fourth term in office.
"I am aware Thoya has been brought in to challenge me but I am confident of winning back my position. My record speaks for itself," he said.
He will also battle it out with his former assistant, Mohamed Abubakar, who said union members have been denied their rights, including promotions and overtime allowances, because of the laxity of the leadership.
"The members work for eight hours a day and 40 hours a week and any extra hours need to be compensated," said Abubakar, who was also sacked alongside Thoya in 2015 for allegedly participating in an illegal strike.
Abubakar said there was increased outsourcing of services, particularly at Kapenguria section where there are carpenters and electricians, warning this will eventually lead to job losses.
Immediate former container terminal manager Edward Opiyo, who once worked with Sang, said he had joined the race in a bid to transform the work environment, and improve emoluments and port productivity.
He said many port workers had been sent home on disciplinary grounds, so there was a need for a strong union leadership to address the members' welfare.
"There are more than 40 disciplinary cases, yet the union has been divided and is too weak to defend the workers' rights. There is a need to revamp the union to face the more aggressive KPA management," said Opiyo.
He criticised the current Collective Bargaining Agreement (CBA) negotiations where the union demanded 44 per cent salary increase but the KPA management only offered nine per cent. Opiyo said this is an indication that the union is weak.
"The union is currently operating from a dingy office following many years of neglect of the headquarters. We wonder where the members' money went to. We expect one of the towering buildings in Mombasa to be owned by dockers but they have nothing to show for their contributions," he said.
Opiyo said the KPA should be pushed to bring on board union members in the mortgage system, which has benefited only members of management through a check-off system over the years.
He said the union should also establish a benevolent fund to cater for the welfare of those sent home on disciplinary grounds.
"We need a fund to cater for those fighting to return to work. They have been suffering a lot while the union remained helpless," he said.
Former assistant general secretary Ezra Okong'o and Alex Ndege have also declared interest for Sang's job.
Other aspirants are Fatuma Mbule, Majengo Warrah, Siyat Abdullahi, Harry Arigi, Omar Masumbuko, Harrison Lusigi, Alphaeus Aluoch, Moses Abebe, Kanga Maganga, Athman Athman, Mohamed Mabanda, Mohamed Ibrahim, Adenan Ondieki and Said Chande.
Privitisation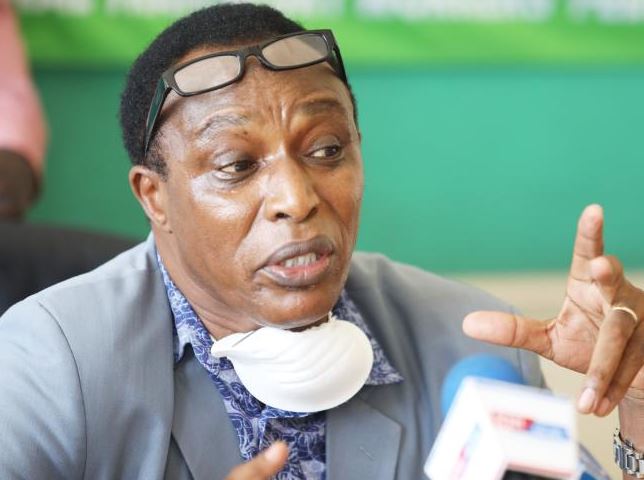 Sang (pictured) became general secretary after beating former Changamwe MP Kennedy Kiliku. Those who have previously held the seat include former Kwale Senator the late Juma Boy and former Nyakach MP Dennis Akumu.
Sang's latest battle is to stop an alleged plan by the government to privatise the second container terminal, saying 3,500 "decent jobs" at KPA are at stake.
But he is without Sheria, Vice Chairman Gunda Kaneno, Deputy General Secretary Anthony Odero, Treasurer Joseph Makero and Gender Chairperson Zuhura Idd in this fight.
Sheria said they differed with Sang on several matters, including the claim on privatisation of the port and possible job losses because it has turned out to be his strategy to win support of workers as his "popularity is fading".