Coast party plan weakens as Ruto waves UDA carrot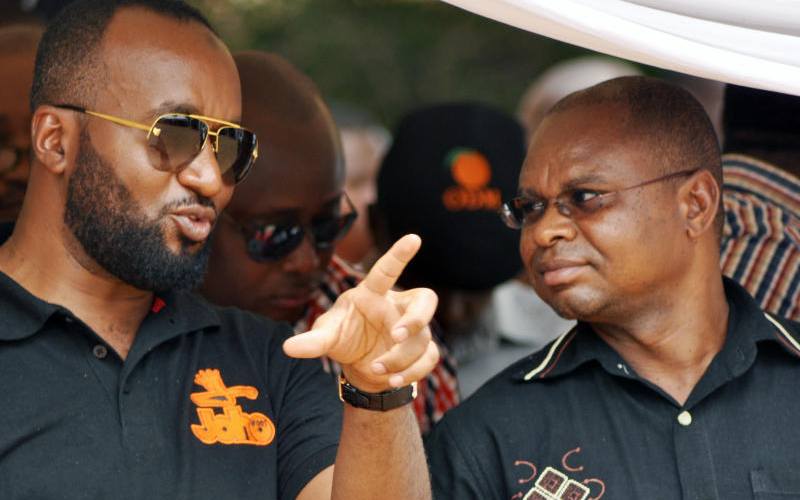 The recent push by Coast leaders to establish a political party appears to have lost steam with Deputy President William Ruto's allies instead opting to join the United Democratic Alliance (UDA).
On Monday, Kilifi Governor Amason Kingi failed to convince 20 elected leaders to join his cause and form a regional outfit.
After a five-hour meeting in Nyali, the allies of Mr Kingi and Mombasa Governor Hassan Joho could not agree whether they should form a party, remain in ODM or seek new alliances ahead of the 2022 General Election.
The Sunday Standard has also learnt that a third group comprising Coast professionals is scouting for a charismatic figure to lead a new party they plan to launch in July.
Yesterday, Kilifi North MP Owen Baya, who has been at the forefront pushing for a home-grown party the past couple of months, said he will heed Ruto's directive to join UDA.
"It is a big honour for the DP to see me worthy to serve as the UDA Secretary General. It is a sign of confidence in my ability. It is a challenge I am willing to take," Mr Baya told the Sunday Standard.
The MP said his political strategy was to negotiate and grab opportunities that would benefit his people.
"Ideally, this is what we were fighting for; a place at the national table. As UDA secretary general, I will be at the centre of things and the incoming government," Baya said.
Kaloleni MP Paul Katana, a close ally of Ruto and Baya, said the DP's allies will 'consult widely' about the offer, adding that it was a sign their voices are being heard.
"Yes, I was present when he was offered the SG post. We will consult," Mr Katana said.
Matuga MP Kassim Tandaza said the problem in the Coast was not about parties or coalitions but lack of a strong leader to move the region forward.
"We should be concerned about who will be our mgogo and not so much about political parties. Because what is important is a strong, united voice at the national table," said Mr Tayari.
The Amani National Congress lawmaker, who appears to have abandoned the DP's camp, was among those who met Kingi and Joho on Monday at a private villa.
Kingi is said to have tried to woo the leaders to support his idea to amalgamate all fringe parties into one big outfit to use as a bargaining chip with other parties ahead of 2022.
Those in attendance claimed that Kingi and Joho–an ODM loyalist–appeared to have closed ranks after they agreed to convene a meeting of all the six Coast governors this Tuesday in Voi.
Taita Taveta Governor Granton Samboja yesterday said that Joho, Kingi, Dhadho Godana (Tana River) and Twahim Twaha (Lamu) had confirmed they will meet in his residence.
Political bandwagon
"We are still talking to our counterpart in Kwale, Salim Mvurya, so that he can join our political bandwagon. We are confident that he will also join us in our meeting," said Mr Samboja.
The governor said it was time for elected leaders to bury their political differences "for the sake of uniting the people who elected us."
"Other communities like the Kikuyu, Luo, Luhya, Kalenjin and Kambas have been meeting and speaking in one voice. I'm happy to inform you that we have started the journey and we are now united and strong," Samboja said.
Tana River Director of Communication Steve Juma said Mr Godana supported efforts to unite Coast counties.
"Yes, the governor will attend the meeting but he understands it is about Jumuiya ya Kaunti za Pwani and not 2022 politics," said Mr Juma.
Nyali MP Mohamed Ali, however, dismissed the meeting as inconsequential. "This is only one political faction and they cannot achieve unity of this region. We were not invited and we are not interested in that meeting."
Malindi MP Aisha Jumwa said Joho and Kingi were not serious in their search for a political party, adding that they failed to support her when she first came up with the idea.
"We are not going to allow Joho and Kingi to confuse us on who becomes the Coast leader. They are only boiling stones and nothing will come out of it," Ms Jumwa said.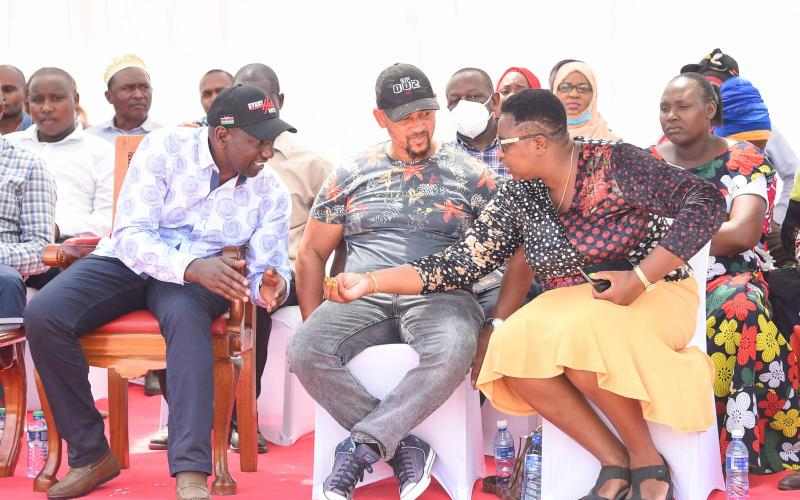 Kadu Asili chairman Joshua Kombora, whose party was being targeted by Ruto allies for takeover, rebranding and voter mobilisation, said the lawmakers had only made political statements of their intentions to come on board but were still members of ODM and other parties.
"Baya and the other Coast MPs have not abandoned their original political parties. They were not life members of Kadu Asili. Unless Baya resigns from ODM, he will also not be a member of UDA. Ruto only made a political statement on the intention to bring Baya on board UDA," Mr Kombora argued.
He admitted that Ruto's statement could scuttle an earlier arrangement by Coast legislators to join Kadu Asili and use the party to negotiate for regional interests at the national level.
Coalition of parties
Former Tourism Cabinet Minister Morris Dzoro said leaders from upcountry feared a united Coast. "The problem why the search for a strong Coast-based party or a coalition of parties has been elusive should be blamed on leaders from outside Coast."
He continued: "Nobody should blame Joho, Kingi, Baya or Mvurya. Party leaders from outside the Coast do not want the region to unite; they also make sure we are divided."
Dzoro said Mr Baya "will be swallowed" if he joins UDA, adding that the solution lies in having a coalition comprising several regional parties.
Kinango MP Benjamin Tayari, a Ruto ally, criticised Joho and Kingi for "grabbing their plan for a Coast party in a bid to scuttle it."
"We invited them to Kadu Asili but they declined, only for Kingi to declare that he was also for a Coast party. We are not with them. We are set and we have other plans," Mr Tayari said.
Political analyst Halim Shauri said the threat by Baya and Jumwa to abandon their parties and establish a Coast outfit was empty talk aimed at hoodwinking locals.
"Politics is about numbers and resources. The two do not have the numbers and money to popularise a new party just 18 months to the polls; not unless it's Ruto who was to oil it," said Prof Shauri.
Other analysts have argued that the large number of upcountry voters in Mombasa, Lamu, Kilifi and Kwale has left local leaders under the mercy of colleagues from outside their counties.
An analysis of the 2013 poll by the Independent Electoral and Boundaries Commission showed the Luo vote in Mombasa was about 16 per cent, Kamba 15 per cent, Luhya 13 per cent and Taita six per cent.
"Theoretically, the Mijikenda are the single biggest voting bloc but we know they also have their own differences. All the upcountry votes are about 56 per cent," said Joshua Kiminza.