Al Shabaab still major threat to Kenya, says US General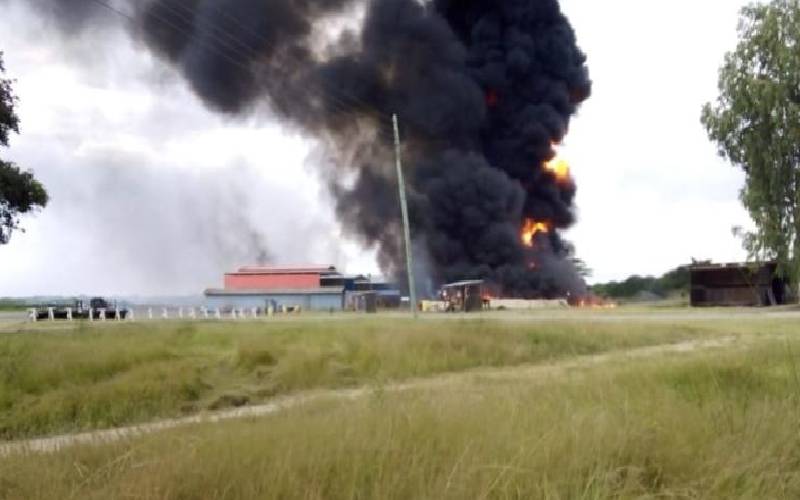 US Army General Stephen Townsend visited Manda Bay airfield camp in Lamu County, a year after a deadly attack by Al Shabaab militia.
The weekend visit was the second by Townsend, the commander of US Africa Command.
He jetted to Lamu in late December to oversee US troops' operations and check on security matters.
The attack on Manda Bay airfield camp last year claimed three lives and left a trail of destruction.
The camp, according to a US report on security, was established more than a decade ago and has at least 100 US personnel who train and give counter-terror support to East African partners.
The commander, who was accompanied by other top US officials, held a meeting with security chiefs on strengthening partnerships. In January last year, an unknown number of Al Shabaab militants waged a dawn attack that lasted around six hours in the camp, killing three officers; a US military service member and two US contractors.
The gunmen also destroyed two planes, two US helicopters and multiple vehicles in the 3am assault.
Al Shabaab later claimed responsibility, stating in its report that it destroyed seven aircraft and three military vehicles.
Townsend said terror group Al Shabaab was still a major threat in East Africa and the US would remain committed to helping its partners in securing their borders.
He noted that a substantial enhancement in terms of security had been made and more stringent measures put in place since the attack.
"US Africa Command and Kenya have a long and unwavering commitment to working together to enhance the two nations military interoperability. The US and East Africa partners share a common enemy, Al Shabaab,'' he said.