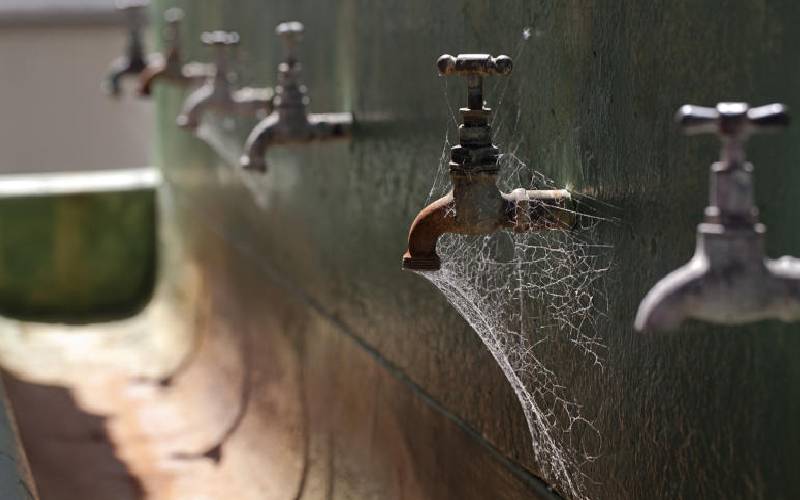 A report by the Auditor General has revealed that Taita-Taveta Water and Sewerage Company Limited lost water amounting to more than Sh214 million, which was not uncounted for by the management.
The audited financial statements for the year ended June 30, 2018, indicate that the company produced more than 5.6 million cubic meters of water, out of which only about 3 million cubic meters, approximately 48 per cent, was billed to customers.
The report tabled before the assembly for adoption last week shows about half of the total water volume represented was unaccounted for and the firm management did not bank the customers' deposits.
Threat to sustainability
Read More
The assembly Public Accounts Committee (PAC) said the company had unaccounted for water amounting to about Sh98 million equivalent to 52 per cent of the total volume, which is more than the maximum allowable loss of 25 per cent by the water service regulatory board.
"This eroded the company's profitability and is a threat to its sustainability. Consequently, the abnormal loss of water balance of about Sh98 million for the year ended June 30, 2018 cannot be confirmed," said the auditor's report.
The PAC chair, Anselim Mwadime (Mgange-Mwanda MCA) tabled the report before the assembly.
In its report, the committee recommended further investigations of the water firm by the Director of Criminal Investigations and the Ethics and Anti-Corruption Commission to establish the status of unbanked and unaccounted bills after the adoption of the report.
The committee recommended disciplinary action against the firm's accounting officer, who prepared the financial statement.
"The accuracy and completeness of the financial statement cannot be relied on because of the casting error amounting to over Sh2.3 million, which the management failed to reconcile," read the report in part.
"The management did not have the capacity to prepare a financial statement in accordance with the international financial reporting standards in the manner required by the Public Finance Management Act, 2012 and the State Corporations Act, 2010," recommended the PAC.
In addition, the management could not substantiate the variance between the assets and liabilities in the statement of financial position, giving a variance of more than Sh3.5 million, revealed the report.