Sh1.7b floating bridge to be put up in Likoni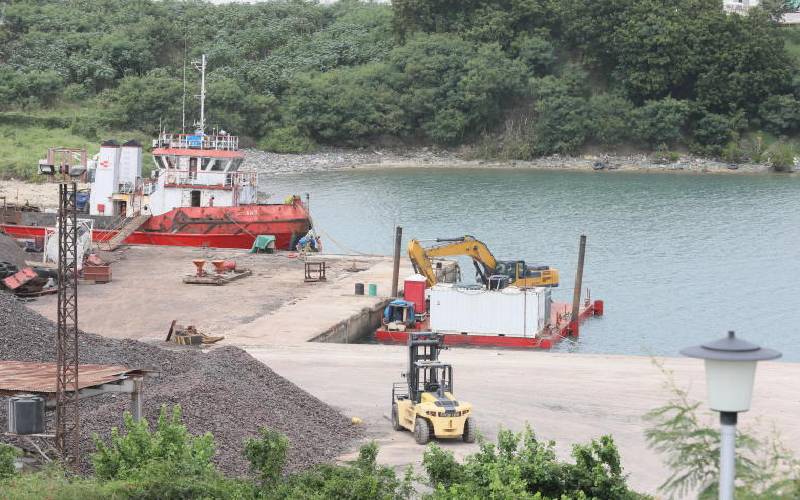 The proposed temporary bridge across the Likoni Channel in Mombasa will cost Sh1.7 billion, officials announced yesterday.
The bridge has been established by National Security Council in the wake of the Covid-19 pandemic, to check congestion on ferries on the channel.
It was also revealed that the Chinese contractor is already on site at Liwatoni with materials.
According to Coast Regional Commissioner John Elungata, the first pedestrian footbridge to be built at the channel is expected to end the perennial human congestion.
"This project will cost the government Sh1.7 billion," Elungata announced yesterday.
Kenya's top security organ approved a plan to erect a temporary 529-metre floating bridge across Likoni Channel to ease congestion on ferries and lower risk of contracting Covid-19 on the vessels, a document by the Kenya National Highways Authority (KeNHA) reveals.
According to the document, the National Security Council made the decision at a meeting on April 13, as a direct response to rising Covid-19 infections in Mombasa and Likoni, a crowded shanty town with thousands of residents.
"Construction of the floating pedestrian bridge is a high-level decision in the government response to the Covid-19 pandemic and the human congestion at the Likoni Channel," according to the report, which indicates the project has been awarded to M/S China Road and Bridge Corporation by the State Department of Infrastructure.
Under Kenyan law, the channel is classified as a national highway managed by KeNHA.