Why Kenya needs support of allies to build lasting peace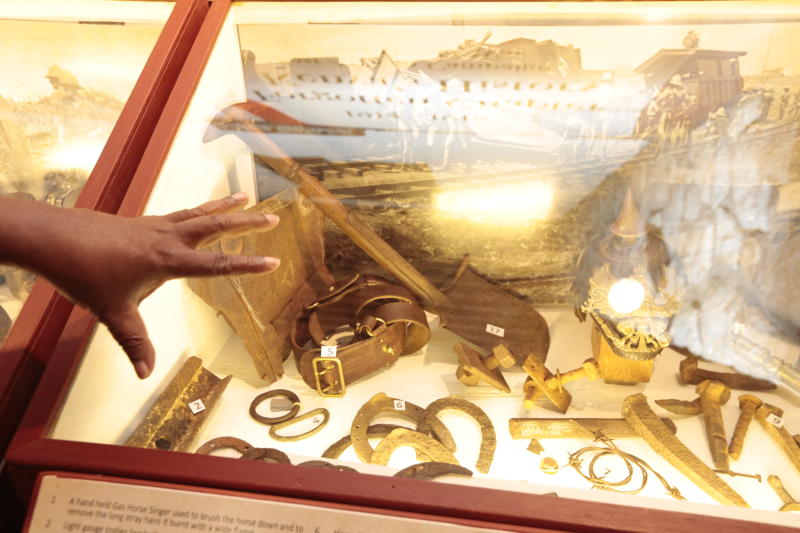 On November 11, 1918, the allies, including the United Kingdom and Germany, signed an armistice agreement in Compiègne, France, marking the end of the First World War in Europe. In Africa, German troops were still fighting until they received news of the armistice and surrendered on November 25, 1918. This concluded the First World War here in East Africa, 100 years ago today. Two weeks ago, our leaders came together to mark the centenary of that historic moment, and to remember the estimated 17 million soldiers and civilians who lost their lives in the four-year conflict that has been labelled the seminal catastrophe of the 20th century.
In East Africa, the First World War started in August 1914, and cost the lives of not only British and German soldiers, but also thousands of brave local people who had worked as porters for both sides. Their role was a dangerous one, transporting supplies on foot to the fighting troops over distances of many miles. Most of those who lost their lives have no known resting place. The transportation route between Voi and Taveta was particularly perilous, with many dying from causes including malnutrition, dehydration and disease.
So this weekend we travelled to Taita Taveta, to mark the end of the First World War here in Kenya, and to pay our respects to all those who lost their lives in that conflict on both sides, including Kenyans, Indians and those of other nationalities. That we should take this trip together should come as no surprise; 100 years later, the United Kingdom and Germany stand together as close partners and friends, working together around the world, towards a shared future which is safer, more secure and more prosperous.
Peace support
As we remember those who lost their lives in the Great War, we also need to think about the military personnel fighting in today's conflicts, and the civilians living through them. Here in Kenya, both of our countries stand committed to supporting your efforts to bring peace and prosperity to the region, including across the border in Somalia.
Our collective support is more than just warm words. The United Kingdom, through the British Peace Support Team, is providing training to the Kenyan Defence Forces, and other regional forces, on issues ranging from mission leadership to gender based violence.
The UK is also supporting Kenya's security forces to respond to the threat posed by Improvised Explosive Devices (IEDs), the use of which has increased by around 300 per cent in Somalia since 2015. These devices result in military and civilian casualties, ruining lives. The UK has trained over 1,000 military and police personnel from East Africa in identifying and destroying IEDs, and continues to provide this support through the UK-funded Counter-IED wing of the Humanitarian PeaceSupport School in Embakasi.
Germany is standing shoulder to shoulder in this fight, providing vital support to East Africa's security forces by delivering training, sharing experience, and funding equipment and infrastructure. Working mostly with the renowned International PeaceSupport Training Centre in Nairobi, Germany and Kenya benefit from the mutual exchange of instructors who bring their own mission expertise to each other's training. Germany will also fund specialised Counter-IED infrastructure in Kenya, as a venue to bring together British and German instructors and their Kenyan counterparts.
This means that, by next summer, we will be able to deliver training for more regional military and police forces as well as civilians in the fight against IEDs.
The commemoration events of this weekend remind us all of the collective duty, we have to work together towards a better, more peaceful world, free from violence. In a world where we are ever more connected, if we can draw one important lesson from the past, it is that close partnerships between countries and an effective international order help reduce the risk of conflict. With this shared aim in mind, we look forward to deepening our bilateral partnerships with Kenya and to continuing to work together towards a peacefulshared future.
-Hailey is the British High Commissioner to Kenya, and Günther is the German ambassador to Kenya