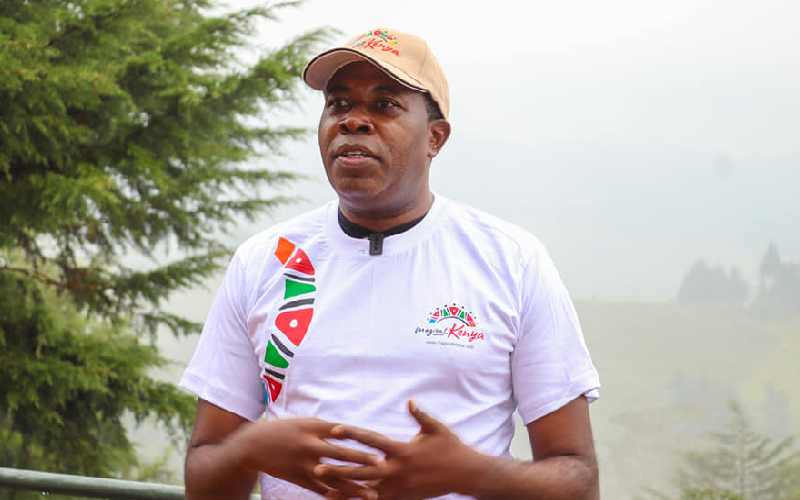 Ethics and Anti-Corruption Commission (EACC) detectives have arrested Lari MP Jonah Mburu and five other suspects over misuse of Sh27million National Constituency Development Fund (NCDF) cash.
In a statement to media houses on Friday, EACC said the suspects were arrested after investigations revealed that they had embezzled public funds using proxy companies.
The suspects include Mburu (pictured), Ayaan Mahadhi (Funds Account Manager), Peter Mugo Mwangi (Lari CDF chairman), Grace Muthoni Macharia (Contractor), Francis Gachoka Kamuyu (Clerk of Works, Lari NG-CDF).
Read More
EACC said the investigations into the alleged embezzlement of public funds amounting to Sh27,200,375 and abuse of office against officials kicked off in 2019.
"It was alleged that the payments to various companies were in respect of contracts awarded irregularly by the Lari NG-CDF for construction of ICT hubs, sports activities and various schools projects in Lari Constituency," the statement said.
According to EACC, the fraud was executed using various companies owned by the suspects were used to siphon National Government -Constituency Development Funds (NG-CDF).
Some of the companies alleged to have been used in swindling the funds include Claymug General Suppliers, Kienjeku Textiles and Uniforms Suppliers, Rumuli Company Limited, Oshoann General Merchant, Oshland Greens Ventures, Ndemeki Company Ltd, Kimondo and Sons General Suppliers and Pambazuko Distributors Limited.
"The misappropriation was facilitated by Mahadhi who is the Accounting Officer of the Lari constituency NG-CDF fund who issued contracts to the said companies irregularly," read the statement in parts.
The suspects will be arraigned on September 7 to face numerous graft charges.
The charges include conspiracy to commit an economic crime, unlawful acquisition of public property, Conflict of interest, abuse of office among other charges.