Wambui Nyutu: The clothes shop I founded in campus now has three stores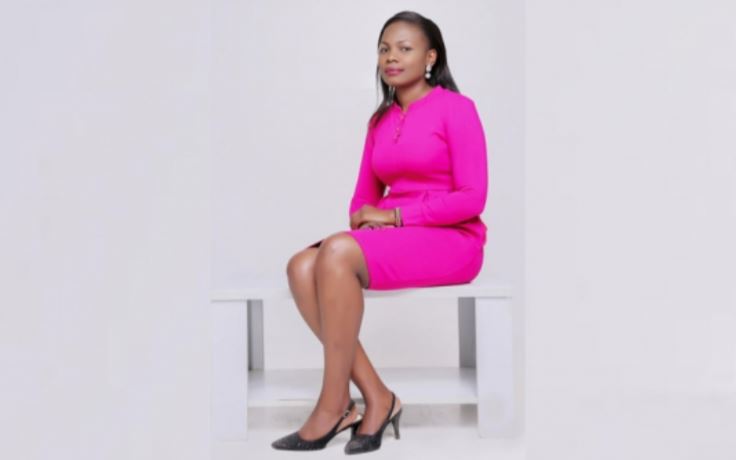 Former SONU secretary Wambui Nyutu is the Director National Irrigation Board.
Which university did you attend?
I am an alumnus of University of Nairobi – School of Law. I am currently back at the same University to pursue a master's degree in strategic planning.
What is the misconception that people had about studying law?
Most people then assumed lawyers are anti-social and tough. Well, I might be tough especially because I take my duties seriously, but I am definitely not anti-social.
What were you known for in campus?
I was active in student politics and was the secretary to SONU Parliament.
What were your favourite and toughest course unit?
My favourite course unit was Criminal Law. I had special interest because its training helps protect individuals as well as safeguard civil liberties. My toughest unit was Social Foundations of Law.
Did you have a favourite lecturer?
Yes I did. Mr Muthomi Thiankolu who taught us Law of Evidence had excellent communication skills and interesting illustrations that made it easy for me to understand.
Did you skip classes?
No. I was a disciplined student. Despite politics and business demanding most of my time, I ensured I attended all classes. Attending classes helps students grasp content as explained by the lecturer.
Where did you hang out?
I enjoy music and art so I spent most of my free time (and still do) in theatres watching plays. My adoration for country music also made me follow the Sir Elvis Band to their various performance spaces.
Did you have side-hustles?
I used to run errands for my father's office in my first two years of study.
I founded a women clothes shop in my third year. The business has expanded to three different shops in Nairobi. Side-hustles are very important. They pay basic bills or complement on your earnings. I encourage all students to start side-hustles as the same could become your ultimate job if well nurtured.
What was your dating experience in campus like?
It was good while it lasted. Dating in campus is good as it has yielded many families. In my opinion, however, it is never that serious. You can still date after campus.
What is are your best and worst campus experiences?
Graduation day counts as my best experience I felt accomplished and confident. Campus strikes were my worst experiences. I have a big dislike for violence and disorder. The strikes caused unnecessary suffering, death, postponement of exams and destruction of campus property.
Advice to those in school
Read to understand and not necessarily to pass exams. The knowledge acquired through understanding will greatly shape you and help you in subsequent duties. Strive to grow wholly.
Knowledge on books is important but grow socially too. Work on your entire self and strive to be as independent as possible.
Brewer says no to more taxes
The supply of sorghum would not be affected as it is a hardy crop and is grown in areas that do not receive a lot of rainfall anyway.