App that helps farmers find market for their produce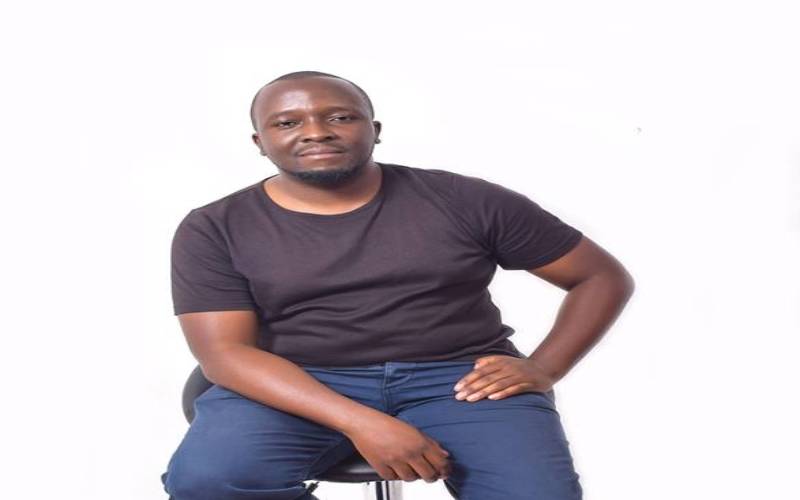 John Kinyua's Mkulima Bora app allows farmers to reach out directly to consumers and sell their produce thereby eliminating brokers. He explains how the innovation works.
How does Mkulima Bora App work?
It's an android app where people download, register and access features such as buying and selling. It has other features such as the library where farmers can buy books to improving their farming skills.
Where did the idea to develop the app come from?
My parents are farmers and most of the bananas they harvested on our farm went to waste due to lack of market. I realized that farmers were having a challenge in finding market for their produce because there were no ideal platforms in which they could reach out to consumers. With my background in Computer Science, I decided to come up with Mkulima Bora in 2014 to connect farmers with consumers across the country. My parents use the app regularly.
What's your market coverage?
The app is used countrywide. We have approximately 2,000 farmers registered on the application with at least 200 daily users on average. We also have 13,000 users and clients on social media. We are foreseeing an increase in these numbers since we look forward to expanding our services to each county.
What's your business model and how do you make money?
Our business model is quite flexible. Since we are dealing with farmers, we charge a small subscription fee for the use of service on a weekly and monthly basis. We charge Sh50 per week and Sh150 a month.
However, farmers get to use the service free for 6 months before paying for the service. We also have a library on the app with 200 eBooks where farmers can buy books written by qualified professionals. We keep 40 percent from the eBook sales. Since 2014, the app has generated more than Sh800,000.
What features make your app unique?
We have made Artificial Intelligence (AI) the backbone of the platform. It is not just a shopping app; we make use of intuitive algorithms that study consumer behavior and interests in order to provide farmers with quality market.
Also, the AI engine helps in identifying which areas are in high demand for a certain product. It does all the analysis and channels product requests and orders according to the level of demand in a certain area.
Furthermore, the app is linked to Facebook and Twitter to increase the target market for farmers. When a farmer posts his/her products via the SMS service, the product is channeled through social media hence connecting the farmer to the global market the smart way.
What has been your biggest breakthrough?
Our biggest breakthrough was using Mkulima Bora in Malawi in partnership with concern worldwide to offer digital evoucher services in offering subsidies to farmers. We served 15000 farmers in one month in 2016 and in 2017.
What have been the challenges so far?
Challenges are inevitable. Foremost, financial constraints have been our biggest headache. Financing the venture from our pockets and contributions from friends and family has been tough. It has cost us approximately Sh600,000 in developing and running the service since 2014.
Second, the Kenyan market is unique in its own way and requires patience for one to understand it. Having worked in Malawi and Rwanda, I realized that our market requires special attention if one needs to create something meaningful. One needs to take their time to understand the problem from the ground up. For that, we have a robust research and development team that enables us to assist farmers to their satisfaction.
What is your vision?
My vision is to have Mkulima Bora as a complete value chain for farmers and to connect them to the international market.
Final words
The innovation realm is vast. Young people have many ideas that need to be ignited and directed towards creating solutions that are ideal for our markets and which solve an economic or social problem. We therefore have an incubation program referred to as JK Invent in which we nurture young innovators.