Another TECNO Spark alert: Will this be another record breaker?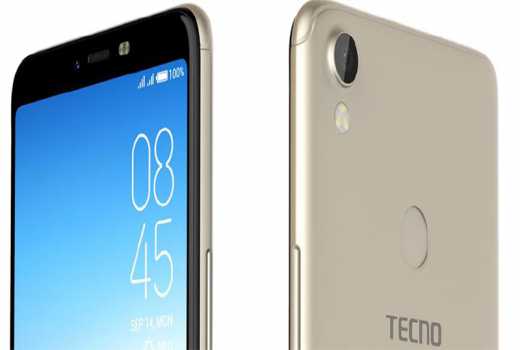 As announcements or should we say rumors for another TECNO Spark hit the airwaves, tech analysts and smartphone lovers have been clamoring around to get a glimpse of the device's image/spec and this has put key figures in the mobile market on their feet as they can't wait to be the first to have the device.
Leaked
And, the new TECNO Spark, which is said to be nicknamed TECNO Spark 2 has also added fuel to the long debate that has trailed the mobile industry for some time now:
Which smartphone takes the brightest pictures? When this debate was raised last year, the TECNO Spark beat every other smartphone brand contesting for the brightest picture crown.
Now the question is, will the TECNO Spark 2 beat the other smartphones that may contest for that same position? Well, with the rumored camera specs that is trailing the launch of the device so far, the TECNO Spark 2 does not only stand a chance to scoop the award again but may break the record as the smartphone with the brightest camera ever made.
Still the brightest smartphone?
Tech pundits has been saying several things about the yet to be released TECNO Spark 2, but one that has been dominant is the fact that the new Spark 2 will be the smartphone with the brightest display and camera ever made.
Rumor has it that the new Spark 2 will flaunt an upgraded MIX FLASH which would be in the region of 2.0 and a proactive brightness increase of up to 10-20%. With an increased brightness, the aperture would be wider, and this will in turn make the images taken at night appear brighter- Amazing!
On other departments, the yet to be released TECNO Spark 2 is definitely not a slouch as rumor has it that the device will flaunt several new features such as an amazing facial ID security feature and a fuller baseless screen.
The Processor power department is also said to be amazing as the Spark 2 is said to run on the latest Android 8.1 which will enable the new SPARK 2 deliver a fluid multi-tasking experience better than any regular smartphone. With that amazing processor, users will be able to launch their favourite apps and watch movies at the same time- and the device will not experience any hick-up.
I am sure many users can't wait to have this yet to be released smartphone monster in their hands. And, we also hear that the price tag that will come with the device will be unbelievable. However, all we can do now is wait and see, what the Africa's Mobile king have in store for us.