The top four alternative payment solutions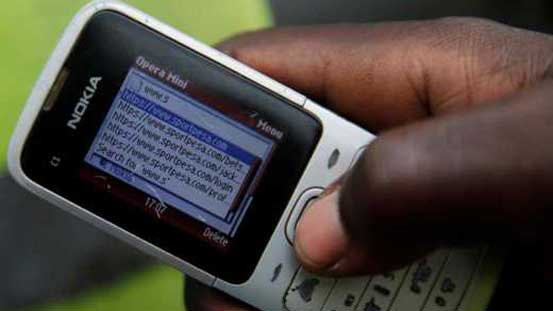 NAIROBI, KENYA: Cards and cash are not the only way to make payments. Particularly in a growing online world, new ways to quickly and safely transfer money are being developed all the time.
In fact, there are well over three hundred different types of payments in the world of eCommerce and electronic money transfers, and each type of payment is run by a company for specialised purposes and for sometimes quite niche markets.
EWallets
eWallets are an easy to use method of safe currency storage and payments. An eWallet is simply an online system that stores money for you, to be withdrawn or used to pay for services wherever necessary.
The best example of this is PayPal. Although struggling recently due to the announced split of PayPal from eBay, PayPal is already set to bounce back, and the service is gearing up to tackle the quickly growing international business payments market.
PayPal operates in two hundred and two markets and allows its 280 million active accounts to send, receive and hold funds in their unique PayPal wallets in any twenty-five currencies worldwide. Alongside other eWallet companies such as Allpay, Qiwi and Yandex, PayPal offers a very safe alternative for storing money and making payments.
Mobile Payments
Mobile payments are payment services performed through a phone or other mobile device (such as a smartwatch). Instead of paying with cash or card, a consumer pays either through 'direct carrier billing', which is where shoppers can pay by providing their phone number (which is managed through companies like Boku), or mobile wallets, which are eWallets based on mobile phone apps, such as Apple Pay.
Online Banking ePayments
Online Banking ePayment (OBeP) companies operate by acting as a direct medium between the bank and merchant. This method of payment is favoured by online shopping stores such as Bangerhead, or online gaming sites like Redbet online casino. The iGaming sector, which includes bookmakers and online casinos, is very focused on getting payment options right, as they can make or break a brand's success. The aforementioned company supports Trustly, Zimpler, Neteller and Skrill, among other methods.
Companies like Trustly and Skrill are at the head of OBeP payment systems; Skrill focuses on low-cost international money transfers while Trustly has recently unveiled its new "Pay N Play" system, which is focusing more on online gamers and shoppers looking for fast and safe transactions without the need to go through a lengthy sign-up process.
OBeP allows users to move money directly between their bank account and a merchant with their chosen OBeP system provider, who manages the exchange by generating a secure and unique AccountID which confirms to both the merchant and payee that the payment is legitimate.
Alternative Currencies
Bitcoin is the latest and greatest in the alternative currency market, and although it has stumbled recently it's already rising in value once more alongside other electronic currencies like Ethereum, Monero and Litecoin. Bitcoin is an electronic currency, payments can be made in it to companies like Microsoft, but Bitcoin also doubles up as a significant investment.
It's the perfect alternative if you want to invest but still retain the use of the currency you put in, and it works perfectly regardless of the country you are in as it is unrestricted by government legislation.
Several more payment types from pre-pay schemes to eInvoices are also developing alongside the four types that we've mentioned, but at least one of the four above will offer the best solution for your eCommerce issues.
If you're looking for high security in payments. eWallets and OBeP are the best pick, Mobile Payments offer convenience in a fast paced online world and alternative currencies give you the chance to invest and grow your money while you're still using it.