Worldreader Service targets Kenyan inmates in e-learning programme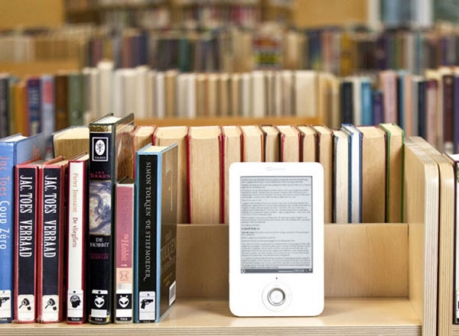 Inmates at the Kakamega GK prison are among groups targeted to benefit from E-learning programme funded by World Reader Service.
Kenya National Library Service (KNLS) who are implementing the programme said the initiative seeks to offer digital books that are within the set curriculum.
Raymond Osiro in charge of the KNLS Kakamega noted that the second phase of the project targets underprivileged institutions and groups including prisons.
"This is the second phase and we are focused on reaching out to inmates, the deaf and people with disability," he told journalists in Kakamega town.
He noted that in order to beat illiteracy, KNLS was encouraging a reading culture through use of E-learning gadgets which offer a lot more books to beneficiaries. "The E-learning platforms has at least 200 books each," Osiro said.
According to him, KNLS hope to reach more clients, increase readership, increase membership and improve reading culture.
Collins Situma who spoke on behalf of Kenya National Library Services said the gadgets will supplement hard copies and has more content.
"This is a service sponsored by World reader service by offering digital books that are within our curriculum. It is our initiative to help them and since they lack resources, they can upload books on the digital platform and revise for the examinations without hitches."
He said since the world is going digital it is prudent to use the gadgets and asked the counties in western region to help in making sure that the initiative is realised.