Covid-19 response fails residents of city slums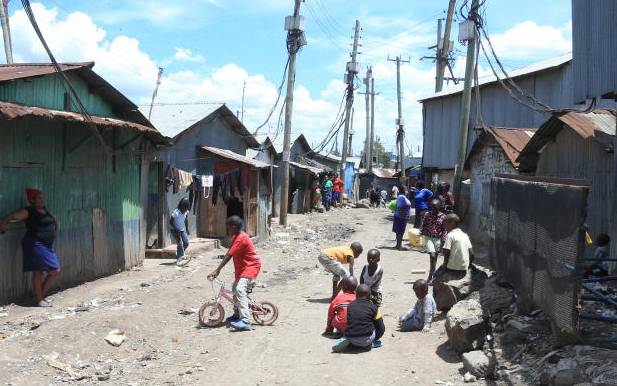 Having ravaged some of the world's wealthiest cities, the coronavirus pandemic is now spreading into the megacities of developing countries.
Sprawling urban areas in Brazil, Nigeria and Bangladesh are all seeing Covid-19 infections rise rapidly.
Given its deadly trajectory in marginalised communities of hard-hit New York and London, coronavirus may well devastate much poorer cities.
Particularly concerning are the slum areas that are home to roughly a billion people – one in seven people on earth.
Characterised by insecure property rights, low-quality housing, limited basic services and poor sanitation, these informal settlements aggregate risk factors that accelerate the spread of infection.
Yet, our research finds, many residents of slums and squatter settlements are not getting the help they need to survive the coronavirus pandemic.
Overcrowding is one reason slums are known incubators of disease. Informal settlements are typically 10 times denser than neighbouring areas of the same city.
The Dharavi slum in central Mumbai, for example, has some 97,000 residents per square mile, compared to 11,500 people per square mile elsewhere in the city.
It is far harder to practice physical distancing, at home or on the street, in such close quarters.
Most of the world's poorest urban neighborhoods additionally lack potable water and a private bathroom, making lifesaving practices such as hand-washing a challenge.
To get to work – a necessity for those with very low income and no savings – many people in slums travel jammed together in vans and buses over long distances that are perfect vectors for disease.
For several reasons – among them little access to healthcare – people living in informal settlements also suffer disproportionately from underlying health conditions such as obesity, diabetes and hypertension, according to a 2016 special edition of the Lancet on slums.
All these problems can exacerbate respiratory illnesses such as Covid-19.
In Brazil, which is fast becoming a global Covid-19 epicentre, at least 1.5 million of Rio de Janeiro's 6.7 million residents live in the city's 1,000 "favelas," or slum settlements.
Many favela residents lack piped water or resources even to buy soap. But Brazil's national government, which denies the severity of its outbreak, is offering very little pandemic aid.
That has left community organisations to deliver food and hygiene products to Rio's poorest. Fighting coronavirus is proving difficult in Lagos, the largest city in Nigeria, and its Covid-19 epicentre.
No safety net
The city, Africa's biggest, is home to an estimated 26 million people. Nearly three-quarters of them live in one of Lagos' 100 slums.
A large proportion of those in slums subsists hand-to-mouth, working in the informal sector as street vendors, waste recyclers, artisans and the like.
Such jobs offer no health insurance or pensions – no basic social safety net.
As in Rio, many informal workers in Lagos have been deprived of even this meagre income during the capital's intermittent coronavirus lockdowns.
Staying home to survive a pandemic is only an option if you can afford it.