How a Sh350 million dream became a nightmare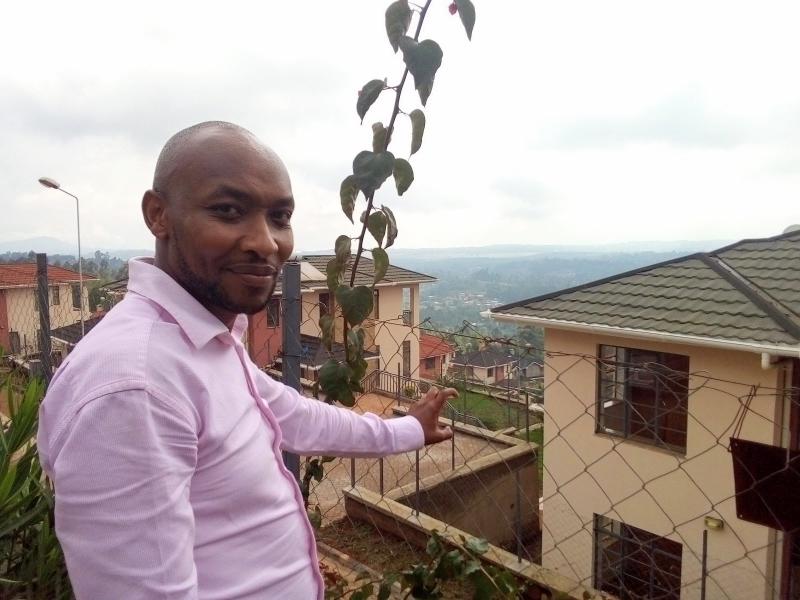 In 2013, Ian Kahara and Kimiti Wanjaria were listed among Forbes 30 under-30 African innovators and entrepreneurs.
They, alongside Koigi Kahuria and Johnstone Waweru, had founded Serene Valley Properties, a real estate development firm.
At the time, they were recording success after success and had just started Sigona Valley, a Sh350 million housing development they conceived in March 2012.
Things seemed to have lined up just right for the four ambitious friends, who were then in their late 20s and early 30s. They felt certain they would make a mark in what was a thriving sector: real estate.
Little did they know that the next few years would put them through the wringer.
While their concept might have earned them continental recognition, translating that fame into real estate success has taken years.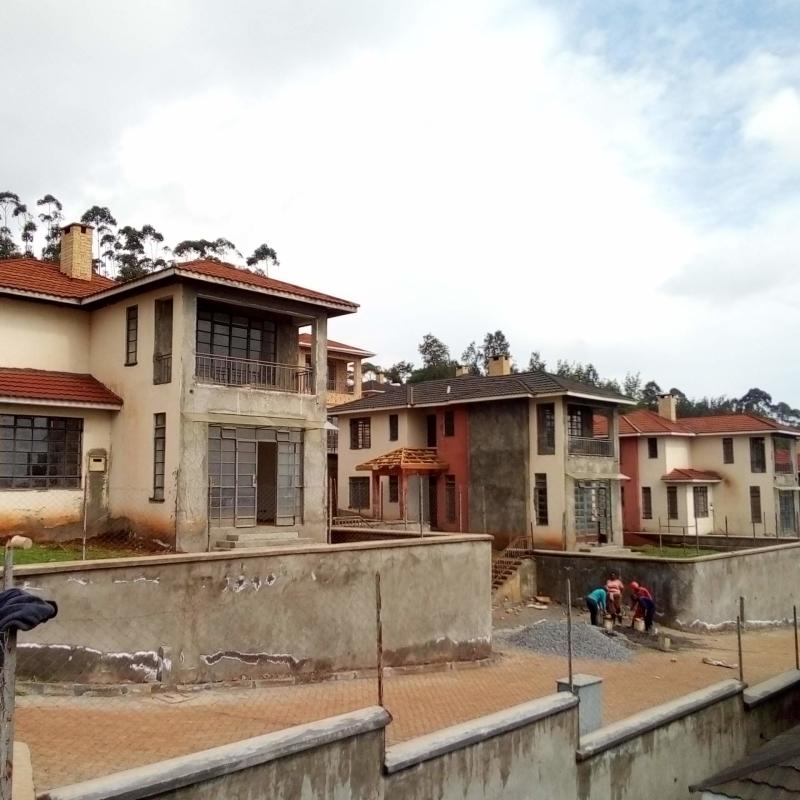 The project, initially planned for completion in 10 months, is only now getting finished, six years on.
First, banks turned their backs on the dreams of the four. Untested in the real estate front, no lender wanted to take a risk on them.
"None of us had any prior experience in real estate development. For example, I was an IT specialist with little to show in a sector viewed as a rich man's domain. People saw us as young and naïve. True, we had the family land to leverage on, but that was not enough for financiers to trust us with their cash," says Mr Kahara.
Home & Away caught up with Kahara last week at the project where a team of workers were putting the final touches on the homes, which are on sale for between Sh14 million and Sh18 million.
The cost of the houses during the initial phase of the project was between Sh10.95 million and Sh13.95 million.
The homes are situated on a steep slope overlooking Kerwa shopping centre in Kiambu County, and the development could fit anywhere in the city's affluent suburbs.
The 30 townhouses have been built on four acres where Napier grass previously thrived. They offer sweeping views of the picturesque Ngong Hills to the south, Mount Suswa and Longonot to the west, and on a clear morning, you can make out the outline of Mount Kilimanjaro.
Behind this veneer of success, however, is a story of pain and tears; a baptism of ?re for the young investors.
The four wrote one charming proposal after another, hoping to get funding to the tune of Sh200 million. A bank would promise to "look into it" and then go quiet.
Another would ask for audited accounts of the ?rm. But there were none to present as the company had not handled any other development of this nature.
"They said we lacked experience handling large amounts of cash. Others would pro?le us, saying we would squander the money 'as young people do'. And that was just the beginning of our tribulations," Kahara says.
In all, 12 banks received the proposals, read them and walked away.
And then Shelter Afrique, the PanAfrican lender, took a chance on the company and decided to ?nance the project. With the ?nancial side sorted, Serene Valley Properties turned its attention to the actual development. Preparing the sloping site was no walk in the park. Retaining walls, Kahara says gobbled up more funds than was anticipated.
And then tragedy struck. "The original contractor died early on in the project. Unfortunately, he had no ?rm structures and the project was thrown into a spin. With this came more ?nancial constraints as we struggled to get the project back on track. What was supposed to take 10 months has taken us close to six years. But who could foresee the death of the contractor?" Kahara asks.
The delays caused agony among the investors who had already put down their money to buy the units.
However, Kahara says, they were paci?ed by the fact that unlike with other developers who collect cash and have nothing to show the homeowners in terms of actual development, "all our houses were up, and you could point out your home".
Still, the delays meant that any cash made from the project went into servicing the loan and the accruing interest, leaving just but a morsel for the developer.
"There were times when I did not even want to come near this site. In fact, it had reached a point where I felt like abandoning the project altogether. I felt like we had put in too much for too little in return. The mental anguish was unbearable at times. Still, something told me to push on with the project."
Today, Kahara looks back at the project and sees lessons he is carrying with him into yet another project.
He wishes he had been to an economics school before he and his partners embarked on the development.
And in hindsight, he says it would have made economic sense to put up one house at a time, rather than construct all 30 units at once, since there would be more at stake when the project stalled.
Too many unknowns
"Being ambitious is good, but there are so many unknowns in a project. No one knew the contractor would die or that the economy would take a hit after years of upward growth. We had little strategy to mitigate such shocks. We know better now" he says.
Kahara says many young Kenyans would like to go into real estate developments but the ground is uneven for such ones. From drying financing taps to high costs of the finances available, the odds are stacked up against any aspiring young developer with little or no collateral.
Standing on the project's high elevation, the fertile lands of Sigona, Rironi, Kerwa and surrounding areas are enticing to any developer.
"Look at these people, they are asset rich but cash poor," he says, pointing to a verdant crop of maize further afield. "A person here might have five title deeds but still rents a house. They need information on how to leverage on such assets and get out of the daily grind."
With Sigona Valley on its tail end, Kahara and his team hope to develop more homes using the affordable housing model, taking with him the lessons learnt from this project.
"We are now wiser. We shall be more realistic in our expectations."