New plan to bring services closer to Nairobi residents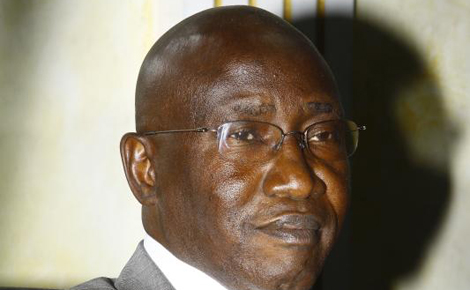 Tom Odongo. Interesting times lie ahead for the capital with the Nairobi Integrated Urban Development Master Plan promising a number of changes. [PHOTO: COURTESY / STANDARD]
1. We understand the city has been operating without a plan. How true is this?
The City of Nairobi has not had a framework to guide its development since 2000. The 1973 Nairobi Metropolitan Growth Strategy lapsed in 2000.
There have been unsuccessful attempts to come up with a new plan for the city. The Nairobi City County administration has prioritised the preparation of a new plan that will align city development with Vision 2030, the Constitution and global conventions towards sustainable development.
With the support of the Government of Japan, the county government started the preparation of the Nairobi Integrated Urban Development Master Plan (NIUPLAN) in 2013.
2. How far have you gone with the preparations?
Due to the participatory nature of the process and the requirement for accompanying detailed studies, the plan has taken one year and ten months.
The county has just completed the process, and is awaiting the necessary statutory approvals. The inauguration of the plan is likely to be next month.
3. What are the unique elements of NIUPLAN?
It provides an integrated framework based on a comprehensive and holistic view of urban development. The plan has also followed an inclusive approach marked by stakeholder participation from inception to validation of the draft report.
The other unique element of the plan is the strategic environmental assessment, a policy tool that allows the county government to get stakeholders' views on social and environmental concerns and the incorporation of social and environmental safeguards.
The plan also has an inbuilt implementation framework.
4. How will the plan address the many challenges affecting Nairobi, the worst being traffic congestion?
The plan tackles traffic congestion through reordering of the city's urban structure, with emphasis on creating multiple commercial centres that will decentralise essential services.
The plan prioritises public transport as a means of commuting and it has identified nine Bus Rapid Transport corridors.
The plan proposes behavioural change in terms of staggering working hours. It has also proposed modernisation and expansion of the commuter rail services and ensures that non-motorist transport facilities are incorporated in all new roads.
5. How will the rezoning and zoning of Nairobi city in the master-plan be done to avoid the haphazard development being experienced at the moment?
The NIUPLAN envisages a compact city with multiple core centres and a revitalised CBD. One fundamental aspect of the NIUPLAN vision is to have an inclusive city, thus ensuring spatial and social equity and environmental sustainability
6. How do you plan to tackle the issue of solid waste management in the city?
Currently, Nairobi generates 2,000 tonnes of waste per day. This is expected to grow to 3,500 tonnes by 2030.The master plan proposes to develop a new landfill site with a capacity of 9.8 million tonnes of waste.
In addition, we plan to ensure safe closure of Dandora dumpsite, develop material recovery facilities(MRFs) in various parts of the city, promote the 3Rs principle (reduce, reuse, recycle) of waste management and improve laws and guidelines for effective waste management.
We also intend to construct trunk sewers along the main Nairobi rivers and their tributaries and also do research on energy from waste and conversion technologies.
7. Karen and Runda have witnessed rapid development, leading to over stretched resources. What are you doing to reverse this situation?
On the contrary, those are the areas with the lowest densities. NIUPLAN's vision is to disperse growth equitably so that there are no areas that are overburdened.
8. There are also reports of massive, illegal subdividing of land in these areas...
There is no illegal subdivision of land. In fact, land in those areas is private.
9. Proliferation of slums is another challenge facing Nairobi County. How will NIUPLAN address this?
Proliferation of slums is a function of failed socio-economic policies. To address it, NIUPLAN embraces a more inclusive urban development that includes giving people living in the slums access to opportunities and resources to increase their incomes, which will lead to improved housing conditions.
NIUPLAN will prepare a county housing policy to deal with this challenge.
10. You had plans to make the city friendly to people with disabilities. Has NIUPLAN factored this in?
NIUPLAN is proposing a development control policy that will compel compliance with the needs of people with disabilities in regard to access to buildings, infrastructure services and urban resources.
Small but beautiful; the essence of smart gardening
Small spaces are seldom considered worthy of a garden. Yet in today's urban areas, plot sizes and consequently garden spaces are getting smaller. We must therefore get innovative and find ways to realise beautiful and functional gardens within limited space.