Ukur Yattani's austerity measures will help revamp economy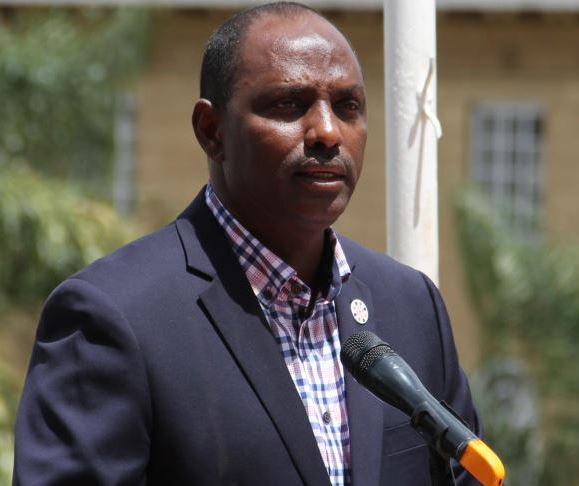 The declaration by National Treasury Cabinet Secretary Ukur Yattani that the country must live within its means could not have come at a better time.
Sustainability can only be realised when such measures were not just talked of, but implemented to the very letter. His assertion that this year's budget must at least reflect the country's per capita is a prudent measure for the country to realise real-time development and economic growth.
Economic growth should be one that is not only talked of by the CS and other top government officials, but by far should be felt by everyone in the country.
Plans to reduce budget deficit to about 3.5 per cent of the Gross Domestic Product from the target of 6.2 per cent points to the fact that the CS is awake to the reality that bigger percentage deficit is the burden that the person on the street has to grapple with, taking into consideration that Kenya Revenue Authority continues to miss its yearly targets.
This is actually a departure from his predecessor who took a dangerous trajectory of going into a borrowing spree with little plan of proper expenditure.
Former Treasury CS reigned over economic disaster, which Yattani is still trying to handle. The act has earned criticism by Kenyans who have to bear the brunt of his spending spree that has etched the country's current public debt at 5.97 trillion.
Spending outside the budget is poor financial ethics, but it is quite absurd that it has dictated the pace and rhythm of socio-economic and political space of our beloved country, especially in Rotich's tenure at the Treasury.
This, no doubt, calls for the applause for Yattani's austerity measures. On top of the austerity measures, the CS should consider introducing tax havens in order to encourage more foreign investors into the country given that the cost of starting a business is higher compared to other East African countries.
Investment is the only panacea for unemployed youths as it is a sure way to create more jobs as well as revamp currency circulation within the country. This will buttress the growth of economy.
It is paradoxical that the country is experiencing apathy in investment while institutions of higher learning continue to release thousands of graduates into the job market.
Most disheartening is the fact that most companies have embarked on lay-offs.
Letter to the Editor from Simon Bodo, Nairobi.